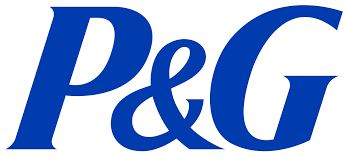 Summary
PG has struggled in recent years with sales having dropped from $82B in 2012 to $65B in 2017.
PG has recently signed an agreement to acquire the Consumer Health business of Merck KGaA, for ~$4.1B which will add ~$1B in annual revenue.
Strong cash flow has enabled PG to shower investors with dividends and to be able to significantly reduce share count.
While the ~4% dividend yield is enticing I would prefer to invest in a company that is in growth mode as opposed to a 'turnaround story'.
I present an option strategy if you are adamant that PG is a company in which you wish to invest but you would like to see the effectiveness of the turnaround strategy.
Introduction
A subscriber recently asked me for my opinion on the Consumer Goods space with specific reference made to The Procter & Gamble Company (NYSE: PG). I have never owned PG nor have I ever reviewed it but given its ~$20/share pullback subsequent to the beginning of December 2017, this seems as good a time as any to analyze PG.
Business Overview
Most readers are undoubtedly familiar with PG to some extent in that this branded consumer packaged goods company was founded in 1837 and now sells products in more than 180 countries and territories.
PG has five reportable segments: Beauty; Grooming; Health Care; Fabric & Home Care; and Baby, Feminine & Family Care. In FY2017, grooming and baby care accounted for ~1/3 of total sales. Sales in the Beauty segment accounted for ~1/5 of sales and Fabric Care accounted for ~1/3 of sales.
Please click here to read my PG stock analysis.
Members of the FFJ community can access reports I generate on high quality companies which add long-term shareholder value. In an effort to help you determine whether my offering is of any value to you I am pleased to offer 30 days' free access to all sections of my site. No commitments. No obligations. That's 30 days from the time you register at absolutely no cost to you!