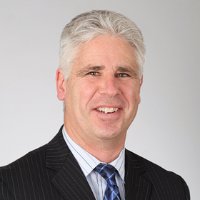 Hello, welcome to Financial Freedom is a Journey. Before you delve into the realm of equities investing and portfolio management, you may want to know about me, the person who compiled all that information.
So, here goes...
I am happily married to the same woman I met my third week at university in September 1984.
I retired in May 2016 at the age of 56 after a 34 year career with The Bank of Nova Scotia and The Toronto-Dominion Bank. My wife beat me to it. She retired in 2015 at the age of 52. Who said life is fair?
I have invested in the equities markets for over 30 years and success in this realm has allowed us to retire without any financial concerns far sooner than a significant percentage of the population. Our rental income and our annual dividend income, a small portion of which is generated through the FFJ Portfolio, is reported monthly in the FFJ Portfolio Monthly Dividend Income Reports section of this site.
You can learn a bit more about me in this 'Me and My Money' article in the The Globe and Mail.
My observations lead me to believe the lack of money creates unnecessary problems. I have also observed that many people view investing much like a casino. The reason I created this blog was to impart my investment experiences and knowledge for the purpose of helping readers make wise investment decisions.
Welcome!