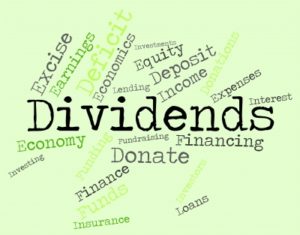 This is my July 2018 FFJ Portfolio dividend income update. The portfolio was created in January 2017 for the purpose of demonstrating how investing in well managed companies with competitive advantages can assist investors in reaching their long-term financial goals without the need to speculate or to chase dividend yield.
In my July 14th 'Price is What You Pay. Value is What You Get.' article I indicated that based on my analysis I intended to acquire shares in this company before they released Q2 results. I got sidetracked, didn't buy any shares, Q2 results were released, and the shares jumped a bit.
I still like the company and continue to recommend it as a long-term investment. There are, however, a few other companies which are a bit more appealing to me in which I would prefer to deploy cash currently sitting on the sideline. These other companies have pulled back ~9% - ~11% from their recent highs. Despite these pullbacks, I still view them as slightly overvalued and am keeping some cash on hand in the hopes that these stock prices retrace a bit further.
Brookfield Group of Companies
Should you not follow the Brookfield group of companies I suggest you read up on them.
I have written various articles on Brookfield Asset Management (TSX: BAM.a) and subscribers are aware I am extremely impressed with management. Over time I have acquired shares in various Brookfield entities with the most recent purchase having been 490 shares in Brookfield Property Partners (TSX: BPY.un) at the beginning of July.
One of this group's major appeals is that institutional and sovereign investors are entrusting billions of dollars to the Brookfield team for the purpose of investing in assets which have the potential to generate very attractive long-term returns. I view my investment in Brookfield as essentially 'hanging on to the coattails' of astute institutional and sovereign investors.
I provide links to various recent Press Releases so you can see how active Brookfield has been of late (see here, here, here, here, here, here, and here).
Dividend Income
As far as the dividend income generated by the FFJ Portfolio in July 2018, the holdings in the core segment generated CDN $2,046.05 and USD $531.48. The 'side' accounts received CDN $556.10 and USD $198.90 in dividend income.
After the first 7 months of 2018, YTD dividend income generated from the core segment of the FFJ Portfolio is CDN $8,934.81 and USD $9,405.94. YTD Dividend income generated in the 'side' accounts now amounts to CDN $1,813.04 and USD $1,027.45; I only set up these side accounts in mid-March 2018 and April 2018 is the first month in which these 'side' accounts generated dividend income.
In June 2018 I revised my 2018 dividend income target to CDN $17,500 and USD $19,000. In hindsight I should have probably set the bar a bit higher but I will leave those targets in place for now.
That's my roundup for July. Here's hoping you made progress on your journey to financial freedom!
Note: Thanks for reading this article. Please send any feedback, corrections, or questions to [email protected].
Disclaimer: I have no knowledge of your individual circumstances and am not providing individualized advice or recommendations. I encourage you not to make any investment decision without conducting your own research and due diligence. You should also consult your financial advisor about your specific situation.
I wrote this article myself and it expresses my own opinions. I am not receiving compensation for it and have no business relationship with any company whose stock is mentioned in this article.
Members of the FFJ community can access reports I generate on high quality companies which add long-term shareholder value. In an effort to help you determine whether my offering is of any value to you I am pleased to offer 30 days' free access to all sections of my site. No commitments. No obligations. That's 30 days from the time you register at absolutely no cost to you!