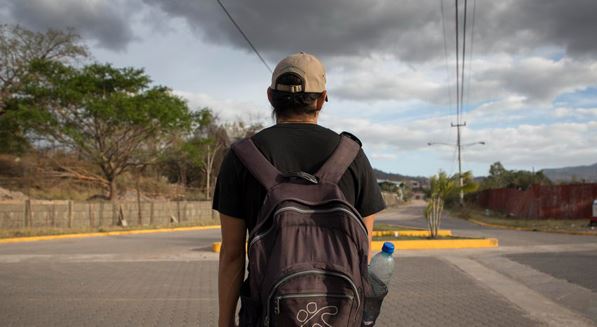 "You have not lived today until you have done something for someone who can never repay you." - John Bunyan
My articles typically revolve around investing money to create more wealth. Today's article, however, touches upon the meaningful ways of sharing the wealth you create with those less fortunate.
I share my family's story to demonstrate how fulfilling this has been for us and how easy it can be to support your favorite charity through gifts of shares in publicly traded companies. In fact, I want to motivate you to give too, by matching your gift – please read on!
For decades, our family has regularly supported children through monthly pre-authorized gifts and special occasions. In 2017, for the first time, we also discovered the ease and benefit of donating gifts of shares. We had the false impression this method of donating would involve considerable paperwork. As investors, we also learned there is a capital gains tax benefit within Canada. Had we known how easy the process is we would have likely donated in this manner years ago!
Since 1990, we have sponsored many children in less developed regions of the world through Christian Children's Fund of Canada (CCFC); currently we are sponsoring children in Burkino Faso, Ghana, and Ethiopia. We enjoy reading — and seeing photos — of how our gifts are helping, and it has brought our family closer as we appreciate the greater needs of others.
So, we recently became excited when we heard how we can leverage our "investment" five times in a CCFC project. The initiative will provide safe spaces and education to children and youth in Central America who are migrating to other countries — often alone — without following proper immigration procedures.
Many at-risk youths are "migrating irregularly" to escape violence and poverty and find opportunities for employment. The journey puts them at risk of being kidnapped, trafficked, or worse.
It is why my family and I are challenging others to support the cause – and we'll match your donation up to $10,000! We are so pleased to do this and are committed to CCFC in providing at-risk youth with safe spaces and skills to find employment in their home country.
CCFC is a child-centred international development organization and a member of ChildFund Alliance, a network of 11 like-minded institutions around the world. For nearly 60 years, CCFC has worked with children, communities, supporters and other global partners. They change lives by improving access to health, education and clean water so children and youth can be empowered to realize their rights and reach their full potential. CCFC works in 12 countries, across Africa, Asia and the Americas, to support more than 700,000 children, youth, and community members.
Several charitable organizations, of which CCFC is one, have negotiated matching programs which allow your donations to go much further than you envisioned. Check with the charity you wish to support to see if they have a matching program. You might be pleasantly surprised to learn the extent to which your donation may go to improve the lives of those less fortunate.
I hope this has inspired you and if this challenge appeals to you, please go here to have your gift matched by me.
You can also contact CCFC at 1-800-263-5437 and ask to speak with Tim Mowers to obtain more information or email him at [email protected].
Note: I sincerely appreciate the time you took to read this article. Please send any feedback, corrections, or questions to [email protected]