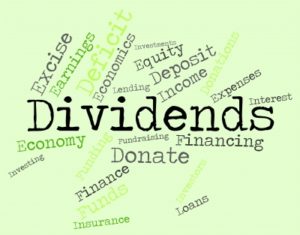 This is my September 2018 FFJ Portfolio dividend income update. The portfolio was created in January 2017 for the purpose of demonstrating how investing in well managed companies with competitive advantages can assist investors in reaching their long-term financial goals without the need to speculate or to chase dividend yield.
September was an enjoyable month in that my wife and I flew to Montreal where we began and ended our 10 day road trip to Mont-Tremblant, Quebec City, Ile D'Orleans, and the perimeter of the Gaspe Peninsula.
I remember the trips we used to take when we were still working. It took a day or two to realize we were on vacation and we always had that nagging thought the last day or two of our vacation that we would have to go back to work upon our return home. The nice thing about taking a vacation when we're retired is that the 2 – 4 days of our vacation where we experienced some work related thoughts is no longer an issue. Now we take a vacation from a permanent vacation!
Exactly a week after returning from our vacation I was then off to the Hershey, Pennsylvania area to participate in the 7th annual March For The Fallen. I wasn't about to go all that way for a 28-mile walk in hilly terrain and NOT check out Hershey (NYSE: HSY)! As a HSY shareholder, I would have been foolish not to check out Hershey. I will undoubtedly write a post about HSY in the not too distant future but for now, suffice it to say that it was extremely fascinating to learn more about HSY's history and the evolution of the manufacturing process.
Before I delve into how the FFJ Portfolio performed in September I want to impress upon you the beauty of passive income. Trading time for money over the long-term might work wonders for some people. In my humble opinion, however, being able to repeatedly get paid without having to show up for work is a far better alternative.
It was a nice feeling to check the investment accounts every morning while on vacation to see what dividends had been received as it took away some of the sting of spending money.
I am still awaiting dividends for some of our Brookfield Asset Management (TSX: BAM-a) shares; the end of September dividend payment has been received for shares held at one financial institution but the dividends for the shares held at another financial institution tend to take a bit longer to hit the account. In the grand scheme of things, these additional dividends will not make much of a difference so here we go with a quick update on what transpired with the FFJ Portfolio in September.
I don't get worked up over the fluctuation of the overall value of the FFJ Portfolio on a month to month basis; at the end of the year I will check to see how the portfolio performed relative to the beginning of the year. One of my core objectives, however, is to steadily grow the stream of passive income.
The holdings in the core segment of the FFJ Portfolio generated CDN $~$928 and USD ~$2,735 bringing the YTD dividend income to CDN ~$10,390 and USD ~$12,774. The 'side' accounts generated CDN ~$856 and USD ~$809 bringing YTD dividend income to CDN ~$3,496 and USD ~$1,837.
With 3 months to go in 2018 I am cautiously optimistic I will be able to reach my CDN $19,000 and USD $20,000 dividend targets for the year. I didn't start the 'side' accounts until March and April is the first month in which I received some dividend income from the holdings within the 'side' accounts.
Although I pay limited attention to the value of the FFJ Portfolio on a month to month basis, I disclose the value of the portfolio in these monthly dividend income reports. I also disclose the holdings for subscribers.
'Core' Portfolio
In September 2018, the core segment of the portfolio stood at CDN ~$370K and USD ~$783.5K. These values are CDN ~$54K and USD ~$179.5K higher than Book Value.
On September 6th, Korn/Ferry International (NYSE: KFY) released Q1 results and shares promptly tanked. I analyzed the results and wrote an article about why I was initiating a position in KFY (including writing covered calls) but didn't get a chance to post the article before I went on vacation; I posted my article on September 20th.
Following my September 23rd Brookfield (TSX: BAM-a) article and during Brookfield's Analyst Day presentation on September 26th, I acquired another 33 BAM-a shares bring the total number of BAM-a shares in one account to 68 shares. More BAM-a shares are held in other accounts within the 'Core' Portfolio and also in undisclosed accounts.
'Side' Portfolio
In September 2018, the market value of the 'side' accounts amounted to CDN ~$303.7K and USD ~$246.1K. Those values are CDN ~$38K and USD ~$6K higher than Book Value.
Under one 'side' account I reflected 500 Enbridge (TSX: ENB) shares in my August report but I neglected to include 200 ENB shares which are held in another 'side' account. I have corrected this.
During September I acquired another 50 FedEx (NYSE: FDX) shares following my September 22nd article thus bringing the total number of FDX shares held in the 'side' accounts to 100; I also hold FDX shares in undisclosed accounts.
In the month of September, one of the regular quarterly dividends received was from the company I analyzed and recommended to subscribers. This company's dividend policy includes an annual 'special' dividend which is excluded by dividend screeners. The current dividend yield reported by stock screeners is sub 2% but if the 'special' dividend track record is any indication of what shareholders can likely expect in another 3 months, I envision this year's annual dividend yield will be closer to 4%.
Other than that, things have been pretty quiet on the FFJ Portfolio front as I continue to be cautious in this current environment.
I will dispense with an update on the status of the few outstanding options. I will provide updates in the months in which they expire.
That's my roundup for September. Here's hoping you made progress on your journey to financial freedom!
Note: Thanks for reading this article. Please send any feedback, corrections, or questions to [email protected].
Disclaimer: I have no knowledge of your individual circumstances and am not providing individualized advice or recommendations. I encourage you not to make any investment decision without conducting your own research and due diligence. You should also consult your financial advisor about your specific situation.
I wrote this article myself and it expresses my own opinions. I am not receiving compensation for it and have no business relationship with any company whose stock is mentioned in this article.
Members of the FFJ community can access reports I generate on high quality companies which add long-term shareholder value. In an effort to help you determine whether my offering is of any value to you I am pleased to offer 30 days' free access to all sections of my site. No commitments. No obligations. That's 30 days from the time you register at absolutely no cost to you!