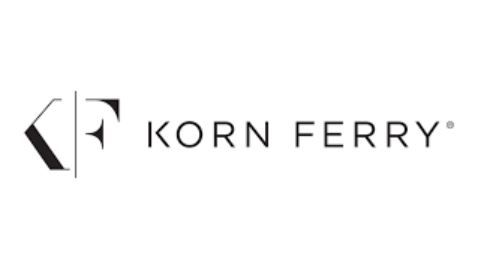 Korn/Ferry International released its Q1 FY2019 results on September 6 and the stock pulled back ~24%. Results were negatively impacted by $106.6 million in trade name write-offs as part of an organizational restructuring which management had communicated to the investment community in June 2018.
Summary
Korn/Ferry released Q1 results on September 6 and reported a loss of $0.70/share. This included a one-time $106.6 million trade name write-off which management had communicated in June 2018.
Other than the one-time write-off, results were positive and I view the price plunge has having brought shares into fair value territory.
I view KFY as being less likely to experience a sizable pullback in its stock price should we experience a long overdue market correction.
I have acquired shares and have employed a conservative covered Call option strategy to lower my cost base and to generate additional positive cash flow while I wait for KFY shares to appreciate in value.
Introduction
I am being extremely cautious given that I am of the opinion a broad market correction is long overdue. While I am reluctant to make significant investments, I am scanning for opportunities where good companies appear to have hit a 'speed bump'. I view Korn/Ferry International (NYSE: KFY) as such a company.
On September 6th, KFY released its Q1 results and the stock pulled back 23.45% from the previous day's close.
KFY reported a Q1 FY2019 diluted loss of $0.70/share versus diluted EPS of $0.51/share in Q1 FY2018 and adjusted diluted EPS of $0.78 in Q1 FY2019 versus adjusted diluted EPS of $0.55 in Q1 FY2018.
The reason for this loss under GAAP is that on June 12, 2018 KFY's Board of Directors approved a plan to go to market under a single, master brand architecture and to simplify the Company's organizational structure by eliminating and/or consolidating certain legal entities and implementing a rebranding of the Company to offer the Company's current products and services using the "Korn Ferry" name, branding and trademarks. In connection with that Plan, KFY indicated that the intent was to sunset all sub-brands (ie. Futurestep, Hay Group and Lominger).
The purpose of harmonizing under one brand was to help accelerate the firm's positioning as the preeminent organizational consultancy and to bring more client awareness to its broad range of talent management solutions.
KFY indicated the rebranding would have no impact on the financial reporting for its various segments with the change in reporting to commence Q1 FY2019.
While Q1 FY2019 fee revenue was $465.6 million, an increase of 16.0% (15.7% increase on a constant currency basis) compared to Q1 FY2018 with increases due to organic growth in all areas of the business, the operating margin was (11.8%) in Q1 FY2019 compared to 10.5% in Q1 FY2018. This decrease in operating margin was primarily due to the $106.6 million trade name write-offs in Q1 FY2019 and an increase in compensation and benefits which was partially offset by an increase in fee revenue; adjusted EBITDA margin was 15.2%, compared to 15.0% in Q1 FY2018.
Looking at the Q1 FY2019 Balance Sheet we see that Intangible Assets as at June 30, 2018 were reduced to ~$93 million versus ~$203.2 million as at April 30, 2018 (the company's fiscal year end).
With one stroke of the pen, KFY's Assets were reduced by over $100 million. This Intangible Asset write-down, however, had no impact on the company's cashflow.
In this article I:
explain why I think KFY is now fairly valued;
offer a conservative option strategy to generate additional income while you wait for KFY's stock price to appreciate in value.
Please click here to read the complete version of this article.
Members of the FFJ community can access reports I generate on high quality companies which add long-term shareholder value. In an effort to help you determine whether my offering is of any value to you I am pleased to offer 30 days' free access to all sections of my site. No commitments. No obligations. That's 30 days from the time you register at absolutely no cost to you!