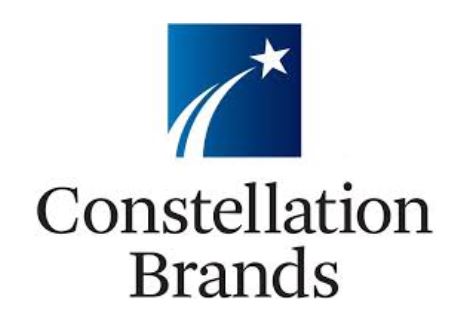 On January 9th, the day I posted my most recent article on Constellation Brands (STZ), the outgoing and incoming CEOs appeared on Mad Money following the release of a disappointing 2019 forecast.
STZ's current CEO Rob Sands, who will step down in March, stated the response to his company's softer guidance is a "total overreaction" and says he and his brother recently bought in excess of 1.1 million shares of STZ.
This might sound impressive until you delve into the details. Quite frankly, the omission of critical piece of information when making this comment reaffirms my decision not to invest in STZ.
A follower of this blog emailed me this morning inquiring as to my opinion of this recent interview on Mad Money. All sounds great and at the ~8 minute mark of the video, STZ's current CEO makes a comment that he and his brother just acquired another ~1.1 million shares. That certainly sounds like a vote of confidence in the business if you ask me.
But...wait a minute!
Unless I am hard of hearing, this gentleman certainly did not mention that all these shares were acquired at $11.85/share. That's right! No, there is no missing digit. $11.85/share. Don't believe me? Have a look at this.
So...the Sands brothers sold just under 300,000 shares on October 19th at ~$223.75 for a total of $67,125,000 and then they turn around and exercise options where they acquire ~1.1 million shares for ~$13 million just a few months later.
Anybody who passes on this opportunity needs a checkup from the neck up!
The current CEO certainly did not say anything misleading in this interview but he certainly omitted a key piece of information...as in the price of these ~1.1 million shares.
I can't purchase shares at $11.85/share and I am almost 100% certain that the vast majority of anyone reading this article can't purchase shares a $11.85/share.
The fact that the outgoing CEO would make such a comment on an interview that a sizable number of viewers might take at face value does not impress me. In fact, this comment strikes me a somewhat sleazy. If this is the type of individual STZ has at the top of the house then I stand by my decision to pass on investing in STZ.
Please click here to read the complete version of this article.
Members of the FFJ community can access reports I generate on high quality companies which add long-term shareholder value. In an effort to help you determine whether my offering is of any value to you I am pleased to offer 30 days' free access to all sections of my site. No commitments. No obligations. That's 30 days from the time you register at absolutely no cost to you!
I hope you enjoyed this post and I wish you much success on your journey to financial freedom.
Thanks for reading!
Note: I sincerely appreciate the time you took to read this article. Please send any feedback, corrections, or questions to [email protected].
Disclaimer: I have no knowledge of your individual circumstances and am not providing individualized advice or recommendations. I encourage you not to make any investment decision without conducting your own research and due diligence. You should also consult your financial advisor about your specific situation.
Disclosure: I have purchased 2 STZ Call options expiring January 18, 2019 and have no intentions of initiating a position in this company.

I wrote this article myself and it expresses my own opinions. I am not receiving compensation for it and have no business relationship with any company whose stock is mentioned in this article.