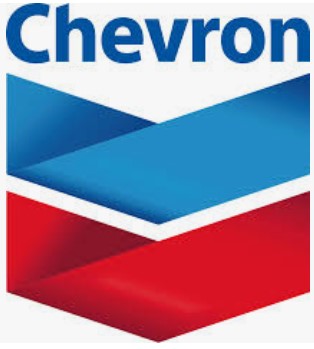 Chevron Corporation (CVX) released its Q2 and YTD2019 results and provided Q3 2019 guidance on August 2, 2019.
Management demonstrated cost and capital discipline when it withdrew its offer to acquire Anadarko Petroleum Corporation.
Management has communicated its decision to resume its $5B annual share buyback program.
Long-term investors would be wise to closely look CVX's current valuation.
Summary
CVX recently released Q2 and YTD2019 results and has communicated its decision to resume its $5B annual share buyback program.
Management has indicated it will direct spending toward shorter-cycle, less capital-intensive projects such as unconventional production in the Permian Basin and brownfield expansion of existing projects that provide flexibility and deliver high returns.
CVX demonstrated cost and capital discipline when it decided to withdraw from the Anadarko Petroleum Corporation acquisition and to pocket the $1B termination fee.
It has very conservative Debt and Net Debt ratios as at the end of Q2 2019 and is back to generating strong FCF.
Introduction
In my April 8th Chevron Corporation (CVX) article I disclosed the following two Out-Of-The-Money Covered Call option trades (trading fees are nominal and are excluded in my calculations below) I had just placed on CVX shares which are held in two different 'Core Accounts' within the FFJ Portfolio.
On April 8, 2019 I wrote 3 September 20, 2019 calls with a $130 strike price. This generated $3.90/share or gross proceeds of $1,170.
I also wrote 9 September 20, 2019 calls with a $135 strike price through another account. This generated $2.21/share or gross proceeds of $1,989.
With the pullback in CVX's share price subsequent to April 8th, these option contracts are currently profitable. It is not my intent to close out these positions at this juncture but if I were to do so, it would now cost me $0.09/share for the $130 Calls (a $3.81/share profit before commission) and $0.03/share for the $135 Calls (a $2.18/share profit before commission).
With CVX's share price having pulled back to $115.81 as at the August 16th market close from ~$126.70 on April 8th and the release of Q2 results on August 2nd I now take this opportunity to determine whether this is an opportune time to acquire additional CVX shares.
Recent Events
Just prior to me writing my April 8th article The Supreme Court of Canada rejected a request to review a decision of the Court of Appeal for Ontario that a $9.5B Ecuadorian judgment against CVX cannot be enforced against Chevron Canada Limited, an indirect subsidiary.
Within days of The Supreme Court of Canada's decision, The Supreme Court of the Netherlands ruled in favor of CVX, rejecting the Republic of Ecuador's attempts to annul decisions of an international arbitral tribunal in The Hague that ordered Ecuador to take all steps necessary to prevent enforcement of a $9.5B Ecuadorian judgment against CVX anywhere in the world.
On July 8th, a group of Ecuadorian plaintiffs whose litigation against CVX had been exposed as a fraud and bribery scheme by courts in the United States and elsewhere ended its Canadian lawsuit against CVX.  Following dismissals of their claims in Argentina and Brazil, findings against them in the United States and Gibraltar, and a ruling in The Hague that the Republic of Ecuador's failure to prevent the continuation of the fraudulent litigation scheme violated international law, the plaintiffs ended their only remaining lawsuit by dismissing the Canadian case. The plaintiffs further agreed to pay costs to CVX.
Another piece of good news came about on May 9th when CVX announced that under the terms of its previously announced Merger Agreement with Anadarko Petroleum Corporation (APC), it would not make a counterproposal and would allow the four-day match period to expire.
CVX had expressed an interest in acquiring APC because in recent years APC had dramatically increased its reserves from 0.5B barrels of oil and oil equivalents to 2.41B barrels of oil and oil equivalents.
APC had essentially become an ideal acquisition target for an oil and gas major looking to add to its portfolio because it owned all of these proven reserves in Western Texas and Eastern New Mexico and also had the possibility of having even more "unproven" reserves that could be developed.
The folks at CVX obviously did their homework before offering to acquire APC. What they saw was a company earning $0.7B in annual profits with the capability to increase profits to $1B - $1.2B over the next decade. Given that oil prices can be highly cyclical it is prudent to err on the side of caution when making forecasts well into the future and this is exactly how CVX approached its decision to offer $33B for a company that might generate earnings of $1.2B; this is a 27.5 earnings multiple.
At a 27.5 earnings multiple CVX would be paying up for APC but when you consider that APC has great Permian assets it is not surprising that CVX would be prepared to pay top dollar.
Enter into the equation Occidental Petroleum Corporation (OXY) with a $38B bid for APC. You know a company can't raise financing the conventional way when it has to turn to Berkshire Hathaway Inc. (BRK.b) for financial assistance!
As much as I like BRK.b as an investment and am impressed with BRK.b's astute team of investors, I can't help but think that when you make a deal to obtain financing from BRK.b you are very likely ending up on the weaker side of the deal; the BRK.b folks are no dummies and you can bet your bottom dollar that any financing deal they strike is weighted toward BRK.b's advantage.
So…what deal was struck? Well, BRK.b's cash enabled OXY to issue ~$7.56B of stock making the deal an 80.1% to 19.9% cash/stock deal. (cont'd.)
Please click here to read the complete version of this article.
Members of the FFJ community can access reports I generate on high quality companies which add long-term shareholder value. In an effort to help you determine whether my offering is of any value to you I am pleased to offer 30 days' free access to all sections of my site. No commitments. No obligations. That's 30 days from the time you register at absolutely no cost to you!
I wish you much success on your journey to financial freedom.
Thanks for reading!
Note: I sincerely appreciate the time you took to read this article. Please send any feedback, corrections, or questions to [email protected].
Disclaimer: I have no knowledge of your individual circumstances and am not providing individualized advice or recommendations. I encourage you not to make any investment decision without conducting your own research and due diligence. You should also consult your financial advisor about your specific situation.
Disclosure: I am long CVX, XOM, TOT, and BRK.b.
I wrote this article myself and it expresses my own opinions. I am not receiving compensation for it and have no business relationship with any company whose stock is mentioned in this article.