Following the release of Q4 and FY2018 results on January 24, 2019 W.W. Grainger's share price dropped ~$11 to close down ~3.68% from the previous day's close.
Despite headwinds I continue to view GWW as an attractive long-term hold. In my opinion, however, unless the US government shutdown and trade tensions and tariffs issues are resolved in short order I think there may be a broad market pullback thus providing investors with an opportunity to scoop up shares at more favorable valuations.

Summary
GWW reported Q4 and FY2018 results on January 24th and it shares retraced ~11% from the previous day's close.
Many industrial companies to whom GWW supplies products have reported strong FY2018 results and are expecting to increase their revenue and earnings in 2019.
Macro issues (trade tensions and tariffs) still exist and if the US government shutdown drags on, investor sentiment may turn negative.
The likelihood of a broad pullback in share prices within the next few months should provide investors with an opportunity to acquire GWW shares at more attractive levels than current.
Introduction
In my October 16 2018 W.W. Grainger, Inc. (NYSE: GWW) article I provide an overview of GWW, touch upon the Amazon threat, and address the Goodwill and Intangible Assets Impairment charges related to GWW's UK business (Cromwell).
The distribution business is challenging. Low barriers to entry and customer and supplier bargaining power can erode profitability.
The growing popularity of e-commerce (GWW is the now the 10th-largest e-commerce site in North America) has improved price transparency and has created opportunities for Internet-based competition (eg. Amazon Business).
Despite the challenges presented by the increasingly competitive maintenance, repair, and operating products (MRO) distribution industry, GWW's scale (it is one of the largest industrial distributors in North America) gives it cost advantages over smaller competitors. The cost advantages come from preferential supplier pricing, global product sourcing, an, private-label brands, and national accounts.
GWW's global product sourcing, preferential supplier pricing, and efficient and scalable distribution network lowers its cost of goods sold which helps it generate superior gross profit margins than its smaller competitors.
The following image provides a high level overview of GWW's portfolio performance (the most current available is for FY2017) and how GWW intends to create unique value for each of its markets.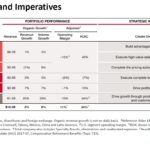 Source: GWW – Standard Investor Relations Presentation – October 16, 2018
Despite the headwinds GWW faces and the challenges with its UK and Canadian businesses, I felt that GWW was taking the appropriate course of action. Following my analysis in mid-October I initiated a position with the purchase of 200 shares @ $274.75/share for the 'side accounts' within the FFJ Portfolio.
Now that GWW has just released Q4 and FY2018 results I am taking this opportunity to briefly review FY2018 results, management's guidance for FY2019, and current valuation.
Q4 and FY2018 Results
GWW's results can be found here.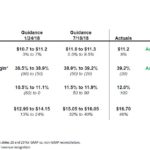 Source: GWW – Q4 and FY2018 Earnings Call – January 24, 2019
The rollout of a more competitive pricing model is expected to hurt the bottom line over the next couple of years but management is of the opinion that volume improvements will more than offset price reductions.
GWW achieved results which exceeded guidance or which were at the high end of guidance.
The Canadian market has been challenging and for the first time in 11 quarters, GWW turned a quarterly profit in Q4 2018. Although one quarter of profitability is not a trend, management is cautiously optimistic that the structural reset of the Canadian operations is complete and profitability on a consistent basis has been restored. (cont'd.)
Please click here to read the complete version of this article.
Members of the FFJ community can access reports I generate on high quality companies which add long-term shareholder value. In an effort to help you determine whether my offering is of any value to you I am pleased to offer 30 days' free access to all sections of my site. No commitments. No obligations. That's 30 days from the time you register at absolutely no cost to you!
I wish you much success on your journey to financial freedom.
Thanks for reading!
Note: I sincerely appreciate the time you took to read this article. Please send any feedback, corrections, or questions to [email protected].
Disclaimer: I have no knowledge of your individual circumstances and am not providing individualized advice or recommendations. I encourage you not to make any investment decision without conducting your own research and due diligence. You should also consult your financial advisor about your specific situation
Disclosure: I am long GWW.
I wrote this article myself and it expresses my own opinions. I am not receiving compensation for it and have no business relationship with any company whose stock is mentioned in this article.