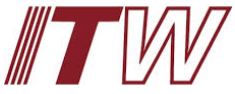 This is an introduction to my Illinois Tool Works (ITW) stock analysis which is based on Q1 2018 results and revised projections for FY2018. After the ~$36 pullback in price subsequent to late January 2018 and the 2nd upward revision in projected FY2018 earnings subsequent to the company's December 1, 2017 Investor Day presentation, I view ITW as fairly valued.
Summary
In an effort to increase my exposure to the Industrial Goods sector, I have recently increased my 3M (NYSE: MMM) exposure and have initiated a position in Stanley Black & Decker (NYSE: SWK). I am looking to increase my exposure further and have identified Illinois Tool Works (NYSE: ITW) as a candidate.
I viewed ITW as too expensive in January 2018. The stock price has subsequently pulled back ~$36 from late January 2018.
Earnings projections for FY2018 have been revised upwards for the 2nd time subsequent to ITW's December 1, 2017 Investor Day.
Introduction
Currently, the only companies within the Industrial Goods space within our overall holdings are:
In this regard, I have been looking to possibly add another industrial. I have been monitoring a few companies of which one is Honeywell (NYSE: HON). In my January 5, 2018 article I indicated I would bide my time for a more favorable entry point. While HON has retraced ~$7, I think there is a strong probability it will pull back further.
I also recently wrote about SWK and added shares of this company to our holdings.
The other industrial I have been monitoring is Illinois Tool Works (NYSE: ITW). Earlier this year I viewed it as too expensive. It has subsequently retraced ~$36 from the ~$179 high of late January 2018 and earnings projections have been revised upward subsequent to the December 1, 2017 Investor Day. I, therefore, thought it would be an opportune time to determine whether ITW warrants a position in our portfolio.
Please click here to read my ITW stock analysis.
Members of the FFJ community can access reports I generate on high quality companies which add long-term shareholder value. In an effort to help you determine whether my offering is of any value to you I am pleased to offer 30 days' free access to all sections of my site. No commitments. No obligations. That's 30 days from the time you register at absolutely no cost to you!