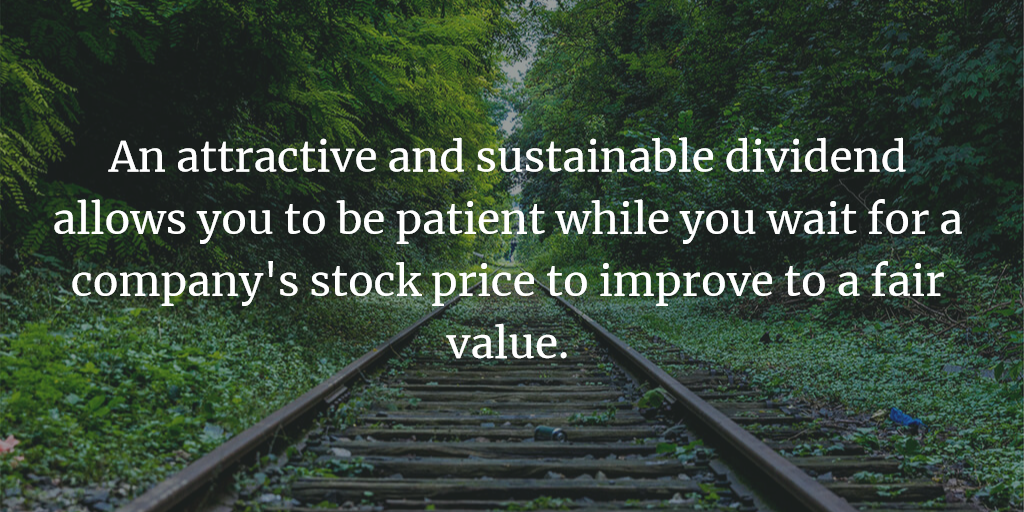 This publicly listed partnership generates substantial cash returns. The units are currently undervalued but you receive a yield of ~6.65% while you patiently wait for the stock price to more accurately reflect the value of the underlying assets.
Summary
Making money in equities involves finding well managed companies that are undervalued.
As at the end of Q1 2018, this entity had a 'unitholder equity per unit' value roughly 1.6xs that of the market price per unit.
Sometimes companies can remain undervalued for extended periods. An attractive and sustainable dividend yield allows you to be a patient investor.
Introduction
I recently attended the Annual General Meeting ('AGM') of a company in which I hold shares in various accounts and in the FFJ Portfolio; the company in question is one for which I have written various articles.
This company is a leading global alternative asset manager, focused on investing in long-life, high-quality assets across real estate, renewable power, infrastructure and private equity. It provides a wide variety of investment products to its investors including private funds, listed issuers, and public securities.
The subject company has certainly rewarded shareholders over the long-term. I am also impressed that the company's interests are aligned with its investors because it invests large amounts of its own balance sheet capital in its funds; the company is typically the largest investor in its private funds and the largest investor in each of its four flagship publicly listed partnerships.
During this AGM, the Senior Managing Partner, CEO and Director specifically commented on the unit value of one of its 4 publicly listed partnerships. The subject partnership continues to generate strong operational results and attractive returns from capital recycling initiatives from both balance sheet assets and private real estate funds. Management, however, is of the opinion investors are undervaluing the units of this partnership.
This flagship publicly listed partnership's ongoing asset sales program continues to yield strong returns. It is very active in the capital markets with strategic exits out of both stabilized core properties in high-demand markets and from assets in maturing private funds. It also continues to recycle capital within its opportunistic funds strategy.
This partnership generates substantial cash returns from its fund investments when assets or businesses are sold, and these amounts are not reflected in funds from operations (FFO). These cash returns represent a major portion of the 18% target returns on capital and are a key factor in determining the distribution policy which has established a track record of annual growth of between 5 – 8%.
In this article I present my rationale as to why I will be acquiring additional units in this publicly listed partnership which currently provides investors with a dividend yield of ~6.65%.
Please click here to read the complete version of this article.
Members of the FFJ community can access reports I generate on high quality companies which add long-term shareholder value. In an effort to help you determine whether my offering is of any value to you I am pleased to offer 30 days' free access to all sections of my site. No commitments. No obligations. That's 30 days from the time you register at absolutely no cost to you!