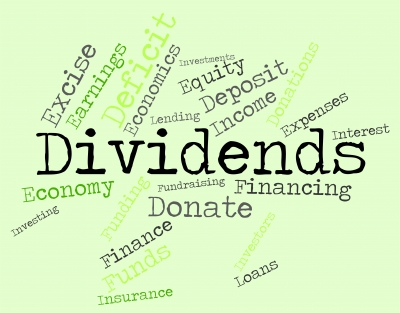 The broad market pullback we are currently experiencing has presented buying opportunities. In this brief article I disclose my recent purchases.
The FFJ Portfolio was created in January 2017 for the purpose of demonstrating how investing in high quality companies with competitive advantages and with a record of consistently increasing dividends can assist investors in reaching their long-term financial goals without the need to speculate or to chase dividend yield.
We most certainly live in interesting times!
For months I have expressed frustration with my inability to identify fairly/attractively valued companies in which to invest. Then, in my February 2020 Report, I disclosed recent purchases I had made following a significant pullback in the valuation of a few companies. I also disclosed that I would be on a ski trip March 2nd - 13th in Western Canada. While I indicated that monitoring North American equity markets would not be at top of mind, the 3 hour time zone difference allowed me to check to see what was happening in the world before I ventured out on the ski slopes.
My intention was to provide this update March 14th but due to inclement weather, my March 13th direct flight home was cancelled. My rescheduled flights took me from Kelowna to Vancouver where I had to wait 3 hours before boarding a flight to Toronto. Although many airports in the US are jam packed, my experience was different.
There were no crowds in the 3 airports and the planes I boarded had an abundance of empty seats. The Boeing 777-300ER I flew from Vancouver to Toronto has a total passenger capacity of 450; it appeared only 40% of the seats (at best) were occupied. I suspect the lighter load contributed to our flight arriving in Toronto half an hour earlier than scheduled.
Well….with the broad market pullback I deployed some of the cash I had set aside on the expectation that valuation levels would retrace to more reasonable levels.
I can not perfectly time a purchase to catch the lowest price but I viewed the valuation of the companies in which I acquired shares as attractive. Here are the purchases made through accounts in which I disclose details.
Core Accounts
Canadian Pacific Railway (CP) – 100 shares @ $285.05 on March 9th (these are TSX listed shares)
Canadian Pacific Railway (CP) – 100 shares @ $272.18 on March 12th (these are TSX listed shares)
Side Accounts
The Royal Bank of Canada (RY) – 69 shares @ $92 on March 9th (these are TSX listed shares)
Broadridge Financial Solutions, Inc. (BR) – 24 shares @ $100.1658 on March 5th
Ecolab Inc. (ECL) – 120 shares @ $187.0181 on March 9th
Paychex Inc. (PAYX) – 300 shares @ $73.05 on March 9th
Union Pacific Corporation (UNP) – 200 shares @ $142.174 on March 9th
In addition to the above, I made additional purchases in the following companies and also acquired additional shares through the automatic reinvestment of dividends. These shares are held in accounts for which I do NOT disclose details, and therefore, no specific details are being provided.
Enbridge Inc. (ENB) (these are TSX listed shares)
The Toronto-Dominion Bank (TD) (these are TSX listed shares)
Church & Dwight Inc. (CHD)
Wells Fargo & Company (WFC)
United Parcel Service, Inc. (UPS)
Chevron Corporation (CVX)
Exxon Mobil Corporation (XOM)
Johnson & Johnson (JNJ)
United Technologies Corporation (UTX)
Emerson Electric Co, (EMR)
3M Company (MMM)
If you are a UTX shareholder, be advised you stand to receive Carrier Global Corporation (CARR) and Otis Worldwide Corporation (OTIS) common shares when these entities are spun off from UTX in early April 2020. Do not be alarmed if you see a sudden drop in UTX's share price following the divestiture of these two entities.
Final Thoughts
My tolerance for risk is such that I will not invest in companies where there is a high probability of a permanent impairment to my capital over the long-term. Depending on your investment profile, I suggest you focus on high quality companies and refrain from speculating.
In my opinion, equity prices will remain under pressure until such time as a vaccine has been developed for the corona virus. I think this will take some time so fear not....there should be further attractive buying opportunities.
I will continue to gradually deploy funds to acquire shares in high quality companies on weakness and with no further vacations planned over the short-term (just 2 – 3 day out-of-town trips to visit aging parents) I intend to provide updates on a timely basis.
I wish you much success on your journey to financial freedom!
Note: Thanks for reading this article. Please send any feedback, corrections, or questions to [email protected].
Disclaimer: I have no knowledge of your individual circumstances and am not providing individualized advice or recommendations. I encourage you not to make any investment decision without conducting your own research and due diligence. You should also consult your financial advisor about your specific situation.
I wrote this article myself and it expresses my own opinions. I am not receiving compensation for it and have no business relationship with any company whose stock is mentioned in this article.