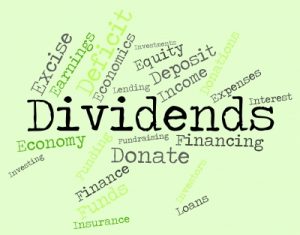 Historically I have provided only a snapshot of the FFJ Portfolio as at the most recent month end. Starting with the month of January 2018 I will provide a snapshot of the most recent two months. I am hoping that by doing this I will provide a bit more color as to what I am doing with the portfolio.
You will notice there is now an Investment Account #6 on the FFJ Portfolio Holdings page. This is a new 'bucket' of money.
Toward the end of January 2018 I acquired an additional 400 shares in Canadian National Railway (TSX: CNR). These shares are held in Investment Account #6 and are being kept separate and distinct from the 717 CNR shares held in 'Investment Account #2'. I recently wrote about CNR explaining why I like this wide moat company and with the pullback in the stock price I decided to acquire more shares.
On the FFJ Portfolio Monthly Dividend Income page I will now be providing the monthly dividend income for the current year and the previous year. The rationale for doing so is the same as that for the FFJ Portfolio Holdings page.
You may have noticed a significant reduction in the quarterly Bank of Nova Scotia dividend income if you look at the October 2017 and January 2018 reports. The reason for this is that my wife and I donated some shares to a charitable organization we support. Somewhere in the lesser developed regions of this planet, three foster children, their families, and their communities will hopefully see a slight improvement in their standard of living.
I know I recently set 2018 dividend income targets of CDN$13,200 and USD$15,200 as recently as a month ago. Something has come up where I may have more money to deploy; this is the rationale for Investment Account #6. For the time being, however, I will leave my targets as is.
Note: Thanks for reading this article. Please send any feedback, corrections, or questions to [email protected].
Disclaimer: I have no knowledge of your individual circumstances and am not providing individualized advice or recommendations. I encourage you not to make any investment decision without conducting your own research and due diligence. You should also consult your financial advisor about your specific situation.
I wrote this article myself and it expresses my own opinions. I am not receiving compensation for it and have no business relationship with any company whose stock is mentioned in this article.