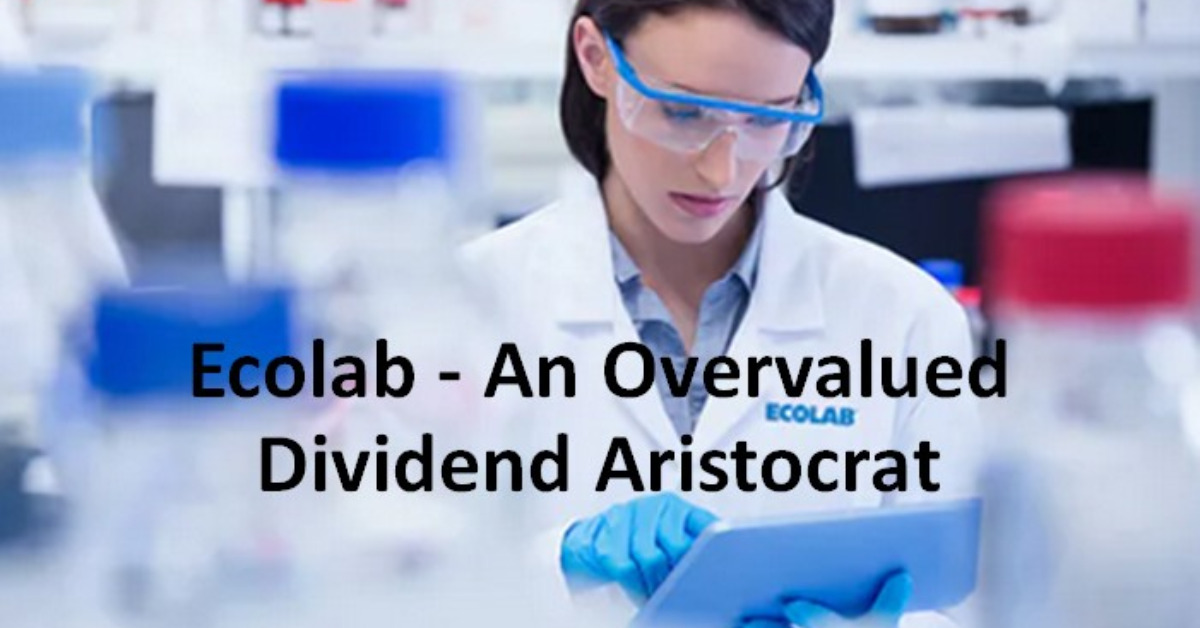 In my February 24, 2022 Ecolab - An Overvalued Dividend Aristocrat post at Dividend Power, I share why I am not adding to my Ecolab (ECL) position.
ECL delivers comprehensive science-based solutions, data-driven insights and world-class service to advance food safety, maintain clean and safe environments, optimize water and energy use, and improve operational efficiencies and sustainability for customers in the food, healthcare, hospitality and industrial markets in more than 170 countries.
On December 2, 2021, ECL announced an increase in its quarterly cash dividend. This increase marks the:
30th consecutive annual dividend increase; and
85th consecutive year in which a dividend has been paid.
Both track records will appeal to some investors. Investors, however, would ignore such metrics. It is preferable to analyze investments based on total potential investment returns (capital gains and dividends).
Over various timeframes before 2010, ECL's total investment return consistently exceeds that of the S&P 500 index. However, ECL's total investment returns over the past several years are inferior to that of the S&P 500 Index.
My guest post was composed when ECL had retraced to ~$180...a ~$59 share price pullback from the 52-week high of ~$239 set in early November 2021. As I compose this post, ECL's share price is ~$173 and I envision a further pullback within the very short term.
I do not intend to acquire additional shares even if ECL's share price retraces further. I think other companies have a better opportunity to generate superior total investment returns. Such companies can be found in my mid-January 2022 Investment Holdings Review; there are changes to these rankings following my review because I have been acquiring shares (this includes holdings not within my top 30) given improvements in valuations. In addition, I no longer have 3M (MMM) exposure (see my recent 3M: This Dividend King Is A Train Wreck post).
I wish you much success on your journey to financial freedom!
Note: Please send any feedback, corrections, or questions to [email protected].
Disclosure: I am long ECL.

Disclaimer: I do not know your circumstances and do not provide individualized advice or recommendations. I encourage you to make investment decisions by conducting your research and due diligence. Consult your financial advisor about your specific situation.
I wrote this article myself and it expresses my own opinions. I do not receive compensation for it and have no business relationship with any company mentioned in this article.