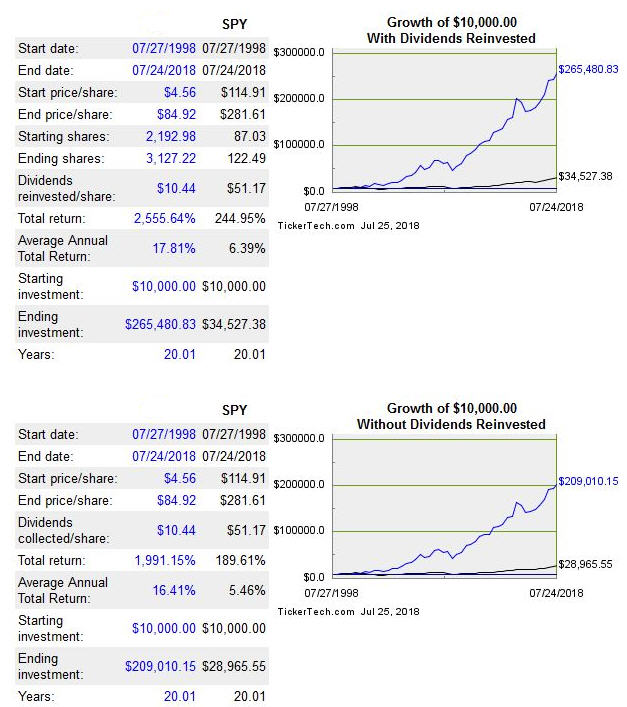 This company experienced a significant deterioration in its relationship with various segments of its customer base and key operating metrics over a few quarters were deteriorating. A new CEO was put in place and this company has taken significant steps to repair these damaged relationships.
Summary
This company is one of my top 15 holdings overall (within and outside the FFJ Portfolio).
This company's relationship with certain segments of its customer base took a severe hit late 2017 and early 2018 which led to the ousting of the CEO.
Under the new CEO, this company has taken significant steps to repair these relationships of which the hiring of engineers and significant investments in infrastructure are two key steps.
Key Operating metrics deteriorated over a few quarters but the negative trend was reversed in Q2 2018.
The company's share price has risen ~27% from a recent low set near the end of March. While this company is a leader in its industry I would be reluctant to add to my position at current levels.
Introduction
On January 29th I wrote that I had added 400 shares @ $98.20 to a 'side account' in the FFJ Portfolio; it is a core holding within the FFJ Portfolio and is one my top 15 holdings within and outside the portfolio.
I like to add to existing positions, or initiate positions, in great companies when there are short-term headwinds. In the case of this company, my additional purchase at the end of January was timed almost perfectly. It was continually in the news regarding operational/customer service issues. Customer complaints started to escalate the Fall of 2017 and severe winter conditions did not help matters; this company experienced an increase in complaints from grain farmers as well as from the oil and gas industry.
In October 2017, this company indicated it was on a hiring spree because it didn't have enough crews to handle increased demand prompted by a stronger North American economy. This came after it had significantly reduced its workforce in early 2016.
Problems were so severe that in mid-February 2018, it showed a 17% velocity decline YoY compared with a 9% drop for the group average. In addition, there was a dramatic 43% increase in dwell time compared with a 9% increase for the group average. The deterioration in this company's performance was so severe that it meant it was doing irreparable damage to shipper relationships and was at a very high risk of losing business to a key competitor.
The deterioration in this company's relationship with its customers ultimately resulted in the ousting of the CEO on March 5th; this CEO had assumed his role in 2016 after having served as the railway's CFO. Prior to being the company's CFO he had been a senior executive at the related companies Imasco, Imperial Tobacco and British American Tobacco, and also at Power Corp.. This gentleman certainly did not have lengthy work experience in the demanding North American railroad industry.
In late March 2018, a subscriber to my site who belongs to the Thunder Bay chapter of The Grain Elevator and Processing Society (GEAPS), an international professional association that supports its members and the industry by serving as 'The Knowledge Resource' for the world of grain handling and processing industry operations, was keeping me updated on the sentiment of the GEAPS members.
On March 28th he emailed me:
"As promised, here is a brief recap of what the sentiment is toward the XXX (post GEAPS meeting last evening). Actually, words cannot describe the amount of actual disgust members of the grain industry have for the company. That has been the story over the years but it has hit a new level here in 2018.
XXX reps didn't even show up but then again neither did the folks from the XXX. I guess they have been beaten on one too many times or they are in such disarray with all the firings/resignations over the past year."
Shortly after that email he sent me another update:
"Have friends attending GEAPS conference in Colorado and they are reporting it is an excellent conference. As usual, the XXX & XXX reps are taking a trashing - it is one of the grain industry's rallying cries. Competition, ha, they know trucking can't compete and at last report there isn't a barge network operating on the prairies.
As for grain moving, it is just starting to get rolling but already the mighty XXX & XXX are behind schedule...we anticipate a large volume movement this spring as inventories are high on the prairies."
Things quickly improved after this company's Board appointed a new Interim President and Chief Executive Officer until a permanent replacement was put in place; this individual had been with the company for 22 years with the last eight as Executive Vice-President and Chief Marketing Officer. NOTE: On July 24th this individual was formally appointed President and CEO.
In this article I provide a comparison of various key operating metrics on a quarterly basis for the Q2 2017 – Q2 2018 time frame. The dramatic reversal of the deteriorating metrics is readily apparent!
Please click here to read the complete version of this article.
Members of the FFJ community can access reports I generate on high quality companies which add long-term shareholder value. In an effort to help you determine whether my offering is of any value to you I am pleased to offer 30 days' free access to all sections of my site. No commitments. No obligations. That's 30 days from the time you register at absolutely no cost to you!