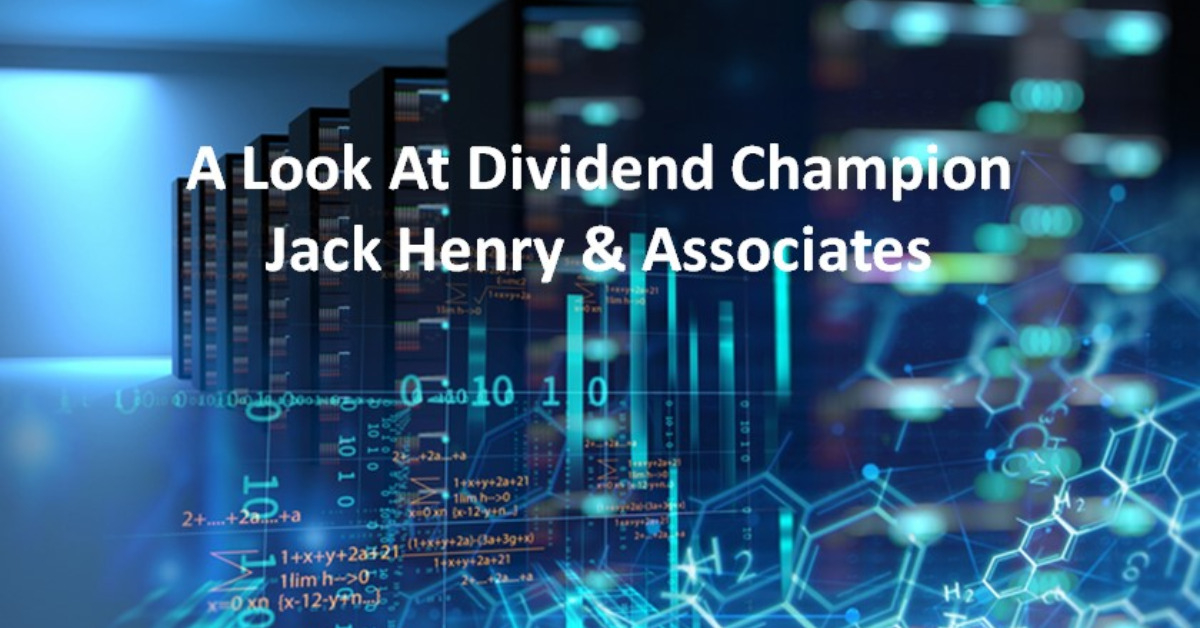 In my A Look At Dividend Champion Jack Henry & Associates post at Dividend Power, I note that although JKHY's share price has retraced to the mid $160s from its ~$213 intra-day high set in early July 2022, the share price decline is no justification to acquire shares.
A company's share price is merely what investors are prepared to pay. Sometimes what investors are prepared to pay has no bearing on the company's underlying fundamentals or the business outlook.
Secondly, I do not care about a company's track record of dividend increases. Using such a track record is tantamount to driving while looking in the rearview mirror.
Thirdly, I am not looking to initiate a new position. I recently completed my January 2023 Investment Holdings Review and am focused on increasing my exposure to existing high-quality holdings.
Fourthly, many executives on earnings calls to which I listen express caution. In some cases, expectations are for the first half of 2023 to be weak with an improvement in the second half. I am not so sure we will see much of a recovery in the second half.
I wish you much success on your journey to financial freedom!
Note: Please send any feedback, corrections, or questions to [email protected].
Disclosure: I do not have exposure to JKHY and do not intend to initiate a position within the next 72 hours.
Disclaimer: I do not know your circumstances and do not provide individualized advice or recommendations. I encourage you to make investment decisions by conducting your research and due diligence. Consult your financial advisor about your specific situation.
I wrote this article myself and it expresses my own opinions. I do not receive compensation for it and have no business relationship with any company mentioned in this article.