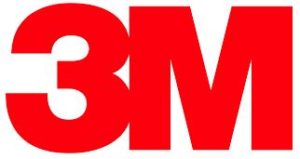 This is an introduction to my 3M stock analysis which is based on Q1 2018 results and revised projections for FY2018. In my October 9, 2017 article I viewed MMM as being overvalued. I now view MMM as fairly valued and have increased my position in the company.
Summary
MMM released its Q1 2018 results on April 24, 2018 and revised its projected FY2018 GAAP EPS while leaving its adjusted projected EPS estimate unchanged.
In my opinion, MMM was overvalued earlier in 2018 and the recent pullback has prompted me to increase my position.
The company's stock price could certainly pullback further but I don't invest for the short-term. I am reasonably confident MMM's stock price and dividend will be far greater 10, 20, 30 years into the future.
Introduction
In my October 9, 2017 I Applaud JP Morgan Analyst for Downgrading 3M (NYSE – MMM) article I agreed the company's stock was richly valued. At the time of the article MMM was trading at $216.50.
It certainly was interesting to see how euphoric investors ran MMM's stock price up to ~$260 toward the end of January 2018. I was puzzled as to how some investors would think a ~20% price appreciation in a span of ~3.5 months could be justified for a behemoth like MMM. The company is certainly not a small cap stock that has created a revolutionary product or service that is going to make the world stand on end.
The stock's price appreciation certainly did wonders for my portfolio given that it is my 3rd largest holding. Truthfully, however, I paid very little attention to the rapid price appreciation; I don't look at the value of my portfolio every day.
Some would argue that I should have sold my position when I felt MMM was exceedingly overvalued. There is some merit to this argument but that would have attracted a significant tax obligation given that my average cost prior to my most recent purchase was ~$109.
Others may offer that I should have written covered calls if I was so confident MMM was overvalued. In hindsight, I should have…but I didn't. You win some, you lose some but I take comfort knowing that Messrs. Buffett and Munger most likely do not always write covered calls when they think one of their holdings is overvalued.
Now that MMM has released its Q1 2018 results and the stock has retraced to ~$199 I thought I would have another quick look at MMM.
Please click here to read my MMM stock analysis.
Members of the FFJ community can access reports I generate on high quality companies which add long-term shareholder value. In an effort to help you determine whether my offering is of any value to you I am pleased to offer 30 days' free access to all sections of my site. No commitments. No obligations. That's 30 days from the time you register at absolutely no cost to you!