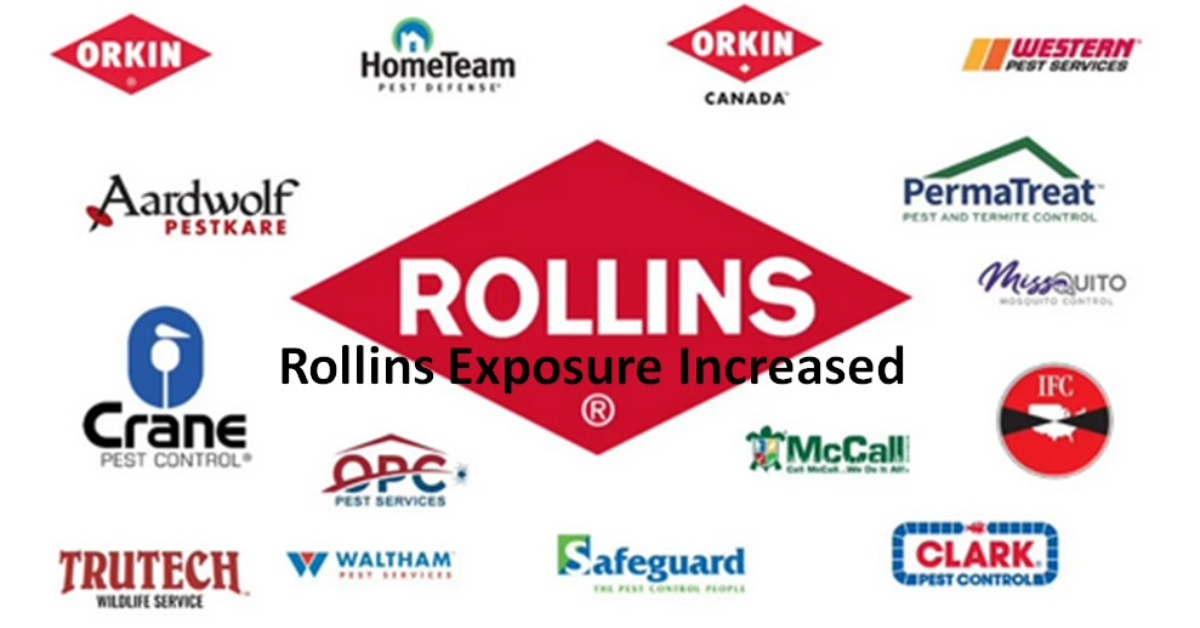 In my August 26 Rollins (ROL) post, I reference the company's $1.5B shelf registration. One of the purposes of this shelf registration was to provide the company with liquidity to help the Rollins family divest a portion of their holdings.
I concluded that post by stating 'Although ROL shares are not inexpensive, I intend to acquire additional shares within the next 72 hours.' However, I subsequently decided to wait to acquire additional shares in the hope that the company would soon announce the purchase of shares held by the Rollins family.
As luck would have it, ROL disclosed on September 7 the details of its public offering. It will be purchasing 8,724,100 common shares for ~$0.300B ($35/share). With 492,891,000 diluted weighted average shares outstanding for the 3 months ended June 30, 2023 (see page 4 of 42 in Form 10-Q), the number of shares to be retired will not make much of a difference in ROL's EPS. In addition, the Rollins family will continue to control the company so they will still have 'skin in the game'.
Following the release of this announcement, ROL's share price plunged from the September 6 $38.08 closing price to a $34.89 September 7 opening price. I, therefore, took the opportunity to add 100 shares @ $34.86 to my current exposure. There are currently 606 shares in a 'Core' account in the FFJ Portfolio.
I wish you much success on your journey to financial freedom!
Note: Please send any feedback, corrections, or questions to [email protected].
Disclosure: I am long ROL.

Disclaimer: I do not know your circumstances and do not provide individualized advice or recommendations. I encourage you to make investment decisions by conducting your research and due diligence. Consult your financial advisor about your specific situation.
I wrote this article myself and it expresses my own opinions. I do not receive compensation for it and have no business relationship with any company mentioned in this article.