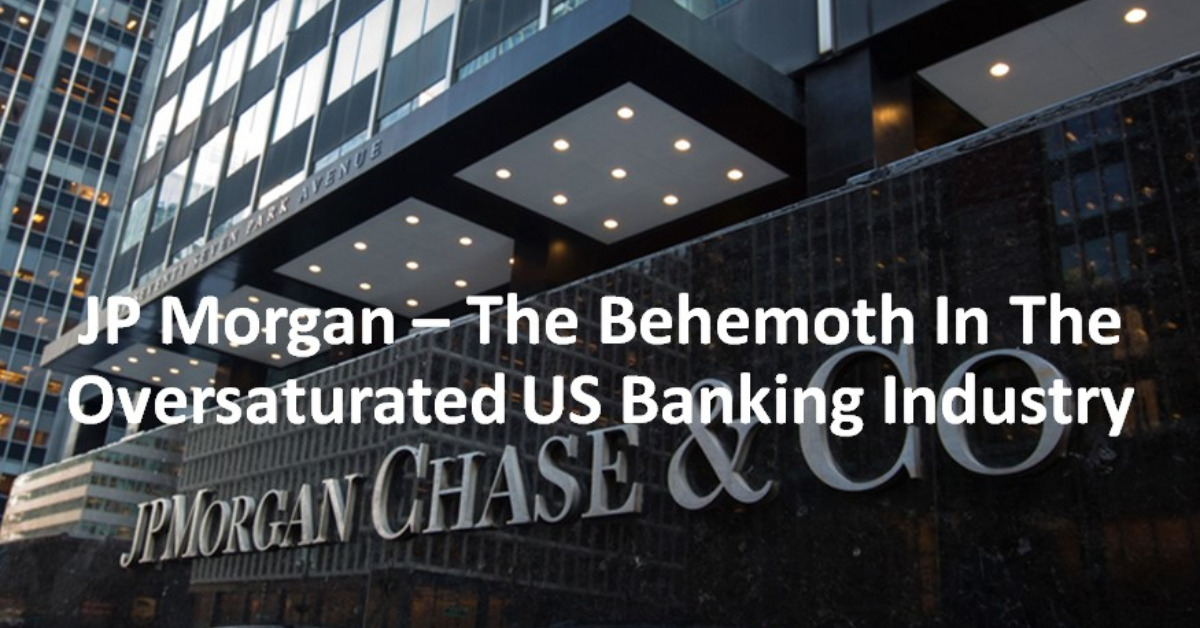 This JP Morgan (JPM) post is my 4th guest post about North American banks at Dividend Power. The following are links to the previous 3 posts.
Scotiabank (BNS) Is A Terrible Long-Term Investment
TD Bank Is A Top 10 North American Bank
CIBC Is An Accident Waiting To Happen
All investments require the assessment of risk and potential return. Roughly 1.5 decades ago we experienced The Great Financial Crisis which acted as a 'wake-up call' to some investors. Regrettably, many investors either forgot that painful period or were too young to personally experience what can happen when 'times get tough'. Judging from the experiences some investors have shared on social media, many forgot to look at the risk aspect of their investments.
Some sectors and industries carry a greater degree of risk than others. For example, the Financial Services sector and banking industry generally carry greater risk than other sectors (eg. Household & Personal Products within the Consumer Defensive sector).
Fortunately, the recent implosion of Silicon Valley Bank, Signature Bank, First Republic Bank, and Credit Suisse and the plunge in the value of Pac West, Western Alliance, Zions Bancorp, and First Horizon is serving as a stark reminder of the need to assess the risk aspect of an investment.
If I were to invest in a US bank, JPM would be at the top of my mind. I, however, have no intention of initiating direct exposure to the US banking system.
In the universe of publicly listed companies, some stand a very good probability of generating long-term total investment returns in excess of what JPM is likely to generate. These companies, however, either distribute no dividend or their dividend payout ratio is razor thin. This is because management believes that retaining money in the company has a very reasonable probability of generating very attractive returns.
In addition, I have sufficient exposure to the banking industry through my holdings in major Canadian banks.
Based on my investor profile, I have elected to limit my exposure to the US Diversified Banking Industry through my investment in Berkshire Hathaway and New England Asset Management which is owned by Berkshire Hathaway.
I wish you much success on your journey to financial freedom!
Note: Please send any feedback, corrections, or questions to [email protected].
Disclosure: I am long CM, BNS, and TD.
Disclaimer: I do not know your circumstances and do not provide individualized advice or recommendations. I encourage you to make investment decisions by conducting your research and due diligence. Consult your financial advisor about your specific situation.
I wrote this article myself and it expresses my own opinions. I do not receive compensation for it and have no business relationship with any company mentioned in this article.