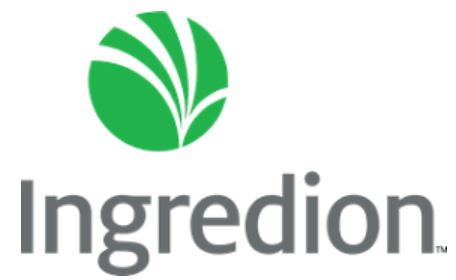 Ingredion (INGR) released its Q1 2018 results May 3, 2018 and provided revised guidance for FY2018. The stock price has dropped ~25% since late January 2018 and in this article I provide my opinion on whether INGR now presents an attractive buying opportunity.
Summary
Ingredion has pulled back ~25% from its 1 year high of $146.28 set late January 2018.
When Q1 results were released, management lowered its FY2018 adjusted EPS guidance from that provided when FY2017 results were released.
It is facing headwinds in the form of higher production costs caused by inconsistent demand in the US Northeast and Canada, sharply higher freight costs, and commodity pricing pressures.
It continues to drive growth for the specialty ingredients products within the 3 categories of its portfolio as they deliver more functionality than other products and add additional customer value.
Long-term investors should welcome significant stock price pullbacks if the pullbacks are not the result of a long-term impairment to a company's operations.
Introduction
I am always looking for attractively / reasonably valued companies and recently saw an Ingredion Incorporated (NYSE: INGR) tanker truck while commuting on one of our city's major arteries. I am somewhat familiar with the company but had never researched it. A cursory look at the most recent stock ticker metrics revealed that INGR has retraced ~25% from a high of $146.28 set near the end of January 2018.
With INGR trading at ~$109.67, I now take a look at whether the pullback is the result of some permanent long-term impairment to the business, the company is merely encountering short-term headwinds, or the stock was just overvalued and and has now retraced to fair value / undervalue territory.
Business Overview
INGR might not be a household name but it traces its roots to 1906. It began as Corn Products Refining Co. (subsequently CPC) through the merger of leading US corn refiners and was ultimately renamed Ingredion in 2012.
It is a leading global ingredients solutions provider which supplies a broad range of customers in many diverse industries around the world, including the food, beverage, paper and corrugating, brewing, pharmaceutical, textile, and personal care industries, as well as the global animal feed and corn oil markets.
INGR's product line includes starches and sweeteners, animal feed products and edible corn oil. The starch-based products include both food-grade and industrial starches, and biomaterials while the sweetener products include glucose syrups, high maltose syrups, high fructose corn syrup, caramel color, dextrose, polyols, maltodextrins, and glucose and syrup solids.
All products are derived primarily from the processing of corn and other starch-based materials, such as tapioca, potato, and rice.
Please click here to read my INGR stock analysis.
Members of the FFJ community can access reports I generate on high quality companies which add long-term shareholder value. In an effort to help you determine whether my offering is of any value to you I am pleased to offer 30 days' free access to all sections of my site. No commitments. No obligations. That's 30 days from the time you register at absolutely no cost to you!