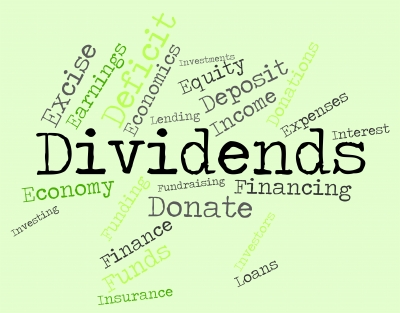 This is my June 2019 FFJ Portfolio update. The portfolio was created in January 2017 for the purpose of demonstrating how investing in high quality companies with competitive advantages and with a record of consistently increasing dividends can assist investors in reaching their long-term financial goals without the need to speculate or to chase dividend yield.
The month-end holdings within the FFJ Portfolio's Core and Side accounts can be viewed here and the monthly dividend income reports for all of 2018 and YTD2019 can be accessed here.
I like to get a 'fair deal' or a 'bargain' on everything I acquire and acquiring shares in high quality companies is no different. Given current market conditions I have, therefore, been reluctant to deploy new money as I am of the opinion we are experiencing another period of irrational exuberance.
Fortunately, a couple of opportunities to deploy money sitting on the sidelines recently arose.
I added to my United Technologies Corporation (UTX) position by acquiring shares on June 11th at ~$123 for undisclosed accounts and for a 'side account' within the FFJ Portfolio; I disclosed these purchases in this article.
I acquired additional FedEx Corporation (FDX) shares and disclosed this purchase in my June 26th article. In this article I wrote how I viewed FDX as attractively valued and encouraged long-term investors to take a serious look at whether FDX would fit well in their long-term plans; I acquired additional shares at ~$158 on June 26th.
On June 27th, Nike, Inc. (NKE) released Q4 and FY2019 results. I intend to post a NKE article shortly and based on my analysis I intend to acquire additional shares next week.
Dividend Income
Despite our heavy reliance on dividend income, I do not chase yield; this is readily apparent when you look at the sub 2.3% dividend yield for all 3 companies referenced above. I view yield chasing as a strategy fraught with risk and have touched upon this in many previous articles.
Six months into 2019 and the holdings within the Core component of the FFJ Portfolio generated dividends totalling $1089 CDN and $2933 USD bringing the YTD dividend income to $7000 CDN and $9420 USD.
The holdings within the Side component of the FFJ Portfolio generated dividends totalling $1606 CDN and $1681 USD bringing the YTD dividend income to $9209 CDN and $5527 USD.
I continue to be cautiously optimistic that I should be able to reach the following dividend targets I set out at the beginning of 2019.
Core Accounts - CDN $15,000 (~$14,000 in 2018) and USD $18,000 (~$17,000 in 2018)
Side Accounts - CDN $19,000 (~$7,400 in 2018) and USD $11,000 (~$3,400 in 2018)
Just recently, Paychex, Inc. (PAYX) announced a ~11% increase in its quarterly dividend. In addition, The Goldman Sachs Group, Inc. (GS) announced on June 27th that the Federal Reserve Board did not object to its Comprehensive Capital Analysis and Review 2019 capital plan. Included in its plan to return up to $8.8B of capital beginning Q3 is an increase in the common stock dividend from $0.85 to $1.25/share per quarter.
Although our holdings typically consistently increase their respective annual dividend (Berkshire Hathaway is an exception in that it does not distribute a dividend) on an annual basis with the increases outpacing the rate of inflation, FDX is an exception; the $0.65/quarterly dividend payable July 8, 2019 will mark the 5th consecutive quarterly dividend at this level. I envision the quarterly dividend remaining unchanged until business conditions improve.
Final Thoughts
In June I uploaded links to a couple of interviews with Howard Marks, co-founder of Oaktree Capital; Brookfield Asset Management acquired a 62% stake earlier in 2019. I highly recommend you listen to these interviews (see here and here) if you have not already done so.
I continue to be in no rush to acquire additional shares in this environment and touched upon why in this article. I was not expecting any resolution to the US-China trade war to be finalized at the current G-20 summit and it now appears that merely a temporary time-out has been reached.
I will continue with my efforts to raise additional capital (includes the impending sale of one rental property which will hopefully close end of July) in anticipation of a pullback in the share price of high quality companies I currently view as richly valued.
That's my roundup for June.
I wish you much success on your journey to financial freedom!
Note: Thanks for reading this article. Please send any feedback, corrections, or questions to [email protected].
Disclaimer: I have no knowledge of your individual circumstances and am not providing individualized advice or recommendations. I encourage you not to make any investment decision without conducting your own research and due diligence. You should also consult your financial advisor about your specific situation.
I wrote this article myself and it expresses my own opinions. I am not receiving compensation for it and have no business relationship with any company whose stock is mentioned in this article.
Members of the FFJ community can access reports I generate on high quality companies which add long-term shareholder value. In an effort to help you determine whether my offering is of any value to you I am pleased to offer 30 days' free access to all sections of my site. No commitments. No obligations. That's 30 days from the time you register at absolutely no cost to you!