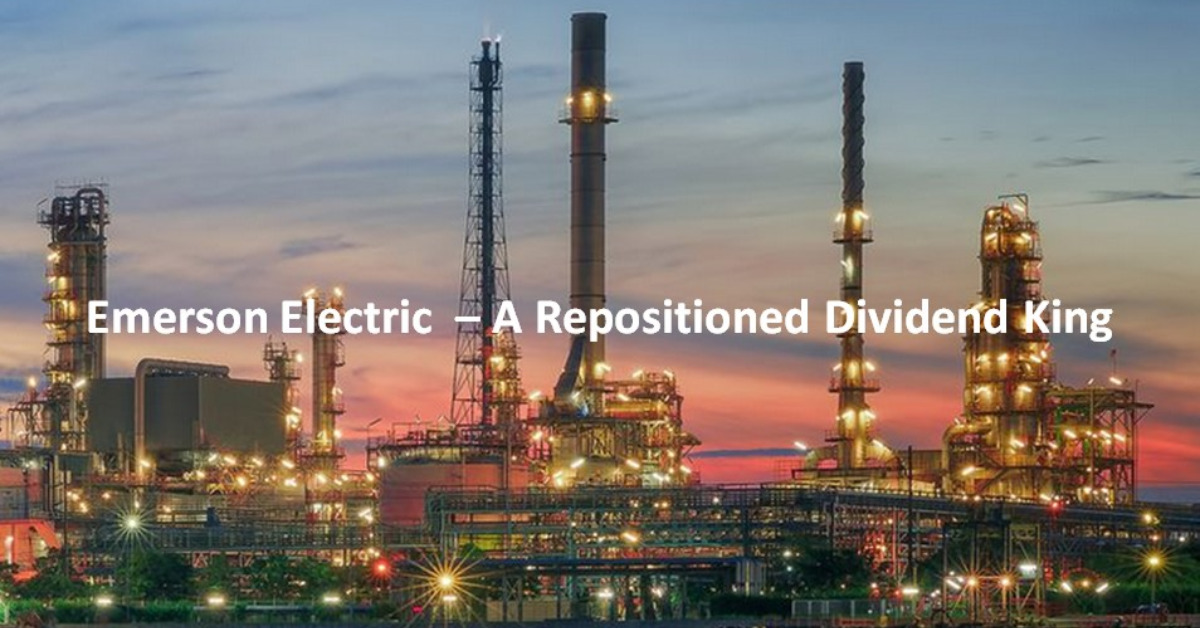 My recent Emerson Electric – A Repositioned Dividend King guest post at Dividend Power is based on Q2 and YTD2021 results and FY2021 guidance.
A Dividend King is a US public company with a history of dividend increases of at least 50 consecutive years. EMR meets this criterion in that it has increased its dividend for 65 consecutive years
A Dividend King does not typically experience significant capital appreciation in the short term. The rationale for investing in such a company, however, is not primarily for capital appreciation but rather the consistency of increasing dividend distributions. As a result, a Dividend King is more suited for an investor seeking a dependable stream of increasing dividend income.
Emerson Electric – A Repositioned Dividend King - Final Thoughts
On July 2, 2009, I initiated a position in EMR in one of our retirement accounts. I do not disclose retirement account details.
With the automatic reinvestment of the quarterly dividends, this investment has generated a ~344% total return over a ~12-year timeframe. This has underperformed the ~491% return (with dividend reinvestment) generated by the S&P500.
I currently consider EMR to be overvalued and would consider adding to my position if the share price retraced to the low/mid $80s. It would not, however, be a top consideration and I would look to add to other existing positions should the valuation of those holdings become more favourable.
Stay safe. Stay focused.
I wish you much success on your journey to financial freedom.
Note: Please send any feedback, corrections, or questions to [email protected].
Disclosure: I am long EMR.

Disclaimer: I do not know your individual circumstances and do not provide individualized advice or recommendations. I encourage you to make investment decisions by conducting your own research and due diligence. Consult your financial advisor about your specific situation.