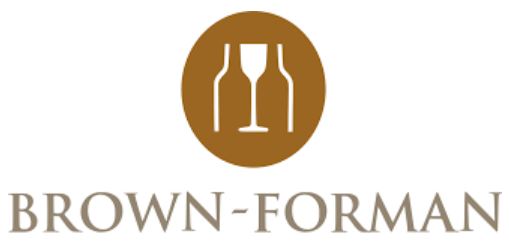 Brown-Forman (BF) released its Q4 and FY 2018 results June 6, 2018. FY2019 projections were also provided but management has indicated it is difficult at this juncture to provide a precise full year outlook given retaliatory action foreign governments are likely to take in response to tariffs imposed on goods imported to the US.
Summary
Brown-Forman (BF) is a high quality company which has richly rewarded shareholders over the years.
BF is a classic example of why exclusive reliance on stock screeners to identify investment opportunities is short-sighted.
The company faces uncertainty as a result of foreign countries imposing retaliatory tariffs in response to ill-advised tariffs announced by the US government.
BF started taking measures months ago to reduce the impact of anticipated tariffs but management has indicated it is difficult at this juncture to provide a precise full-year outlook.
BF generally trades at a premium to the overall S&P500 but its current valuation appears to be somewhat elevated from historical norm.
Introduction
Over the span of almost 150 years, Brown-Forman Corporation (NYSE: BF-a and BF-b) has built a portfolio of more than 40 spirit, ready-to-drink cocktail, and wine brands that includes some of the best-known and most-loved trademarks in the industry; BF will be celebrating its 150th year in business in 2020.
BF's most important brand in its portfolio is Jack Daniel's Tennessee Whiskey. According to Impact Databank's 'Top 100 Premium Spirits Brands Worldwide' list it is the 4th largest spirits brand of any kind and the largest American whiskey brand in the world. Jack Daniel's Tennessee Whiskey was the only premium spirits brand among the top 5 to grow volume in each of the past five years.
In its 5th year on Impact Databank's list, Jack Daniel's Tennessee Honey was recognized as a top 15 growth brand and remains the second-largest-selling flavored whiskey.
Other leading BF global brands on the Worldwide Impact list are:
Finlandia (the 10th largest selling vodka);
Canadian Mist (the 4th largest selling Canadian whisky);
el Jimador (the 5th largest selling tequila which is designated as an Impact "Hot Brand");
Woodford Reserve (once again selected as an Impact "Hot Brand")
BF is a "controlled company" under New York Stock Exchange rules because the Brown family owns more than 50% of the company's voting stock. In addition, when ownership of shares of BF's non-voting stock is taken into account, the Brown family controls more than 50% of the economic ownership in Brown-Forman.
Typically, the purpose of a dual class share structure is to keep ownership control in the hands of a select few who want to maintain control over a company. While some may have a negative view of a dual class share structure, I have no objection to same.
First and foremost, when I invest in a company with such a structure I am fully aware one exists. If one objects to this structure then the solution is simple…do not invest in the company. Secondly, this structure was likely created by the founding family/families because they felt they and their descendants would have more of a long-term orientation than some random investor who subsequently acquired a large block of stock.
The non-voting shares (BF-b) have an identical interest in the company; the only exception is the inability to vote. One would think that the voting shares (BF-a) would trade at a slight premium to the non-voting shares but the reverse is typically the case. In my opinion, the reasoning for BF-b generally being priced at a slight premium has to do with liquidity.
The average daily trading volume for BF-b non-voting shares is in excess of 1 million shares. On the other hand, BF-a's average daily trading volume is under 50,000 shares.
I recognize some readers may be inclined to purchase the BF-a voting shares because they wish to have a say in how the company is managed. Regardless of how many voting shares are purchased, your votes will be meaningless because the Brown Family collectively own in excess of 65% the company.
Since the Class B non-voting shares are the most heavily traded and the variance in the market price between the two classes of shares is negligible (~$0.16), this article is written from the viewpoint of owning / acquiring the Class B shares.
Business Overview
BF, the largest American-owned spirits and wine company with global reach, was founded as a partnership in 1870 but was incorporated in 1901. It primarily manufactures, bottles, imports, exports, markets, and sells a wide variety of alcoholic beverages under recognized brands.
It sells its products in over 170 countries with the US accounting for 47% of net sales in FY2018. BF's largest international markets include the United Kingdom, Australia, Mexico, Germany, France, Poland, Russia, Brazil, and Canada.
In FY2018, BF generated 53% of net sales outside the United States versus 56% in FY2014. The US proportion of net sales grew from FY2014 to FY2016 and stayed constant in FY2017 primarily due to the negative effect of foreign exchange on its international business.
Holiday buying makes the 4th calendar quarter (generally, BF's 3rd fiscal quarter) the peak season. Approximately 31%, 30%, and 31% of net sales for FY2016, FY2017, and FY2018 were in the 4th calendar quarter.
Trade information indicates BF is one of the largest global suppliers of premium spirits. According to International Wine & Spirit Research (IWSR), the 10 largest global spirits companies controlled less than 20% of the total global market for spirits (on a volume basis) in 2017.
The industry is highly competitive. Competition includes many global, regional, and local brands in a variety of categories of beverage alcohol. BF's brands, however, compete primarily in the industry's premium-and-higher price categories. Competitors include major global spirits and wine companies, such as Bacardi Limited, Becle S.A.B. de C.V., Beam Suntory Inc., Davide Campari-Milano S.p.A., Diageo PLC, LVMH Moët Hennessy Louis Vuitton SE, Pernod Ricard SA, and Rémy Cointreau.
Please click here to read my BF stock analysis.
Members of the FFJ community can access reports I generate on high quality companies which add long-term shareholder value. In an effort to help you determine whether my offering is of any value to you I am pleased to offer 30 days' free access to all sections of my site. No commitments. No obligations. That's 30 days from the time you register at absolutely no cost to you!