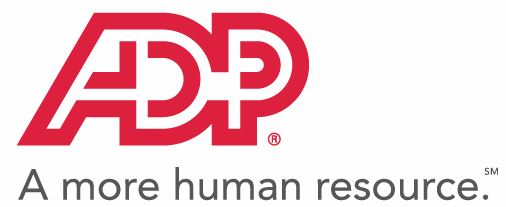 This article is a follow up regarding the Automatic Data Processing, Inc. (ADP) out-of-the-money covered call option trade I placed in early February 2019.
Summary
In early February I recommended a short-term conservative option strategy on the basis that I viewed ADP as being richly valued.
A comparison of ADP's current valuation relative to the FY2011 – FY2018 timeframe suggests ADP continues to be overvalued.
Shares have pulled back from a 52 week high following the recent release of ADP's Q3 results and I anticipate a further pullback prior to the expiry of the options I previously recommended.
I present a potential option trade if there is a strong probability shares will close above the $155 strike price and you do not want to have your ADP shares called away.
An additional bearish option trade is presented if you think ADP will remain overvalued over the short-term.
Introduction
I view Automatic Data Processing (NADAQ: ADP) as a long-term investment. I have, however, mentioned in previous articles that even if I view a company as a long-term investment I have no objection to taking short-term conservative bearish positions by employing conservative option strategies.
In my February 2nd article I wrote that I viewed ADP as richly valued and indicated I would be writing out of the money covered calls to generate additional income. In my February 4th article I provided details of my covered call option trade; ADP was trading at ~$143.63 when I wrote $155 May 17, 2019 covered calls.
I collected $2.15/share meaning my breakeven level is $157.15/share calculated as the $155 strike price plus the $2.15/share option premium (excludes nominal commission).
If you look at ADP's stock chart subsequent to early February you will see shares have been on an upward trajectory and recently reached ~$165 on April 23rd. Following the release of ADP's Q3 results on May 1st, however, shares have retraced somewhat; ADP closed at $158.42 on May 2nd.
I am currently slightly underwater on this trade but am of the opinion ADP's share price will retrace further as we approach the May 17th option expiry.
In this article I present my game plan in the event the share price pullback I anticipate does not materialize prior to expiry. In addition, I provide another short-term and conservative option trade which can be employed if you do not own the underlying shares and agree with my analysis that suggests ADP is overvalued.
Please click here to read the complete version of this article.
Members of the FFJ community can access reports I generate on high quality companies which add long-term shareholder value. In an effort to help you determine whether my offering is of any value to you I am pleased to offer 30 days' free access to all sections of my site. No commitments. No obligations. That's 30 days from the time you register at absolutely no cost to you!
I hope you enjoyed this post and I wish you much success on your journey to financial freedom.
Thanks for reading!
Note: I sincerely appreciate the time you took to read this article. Please send any feedback, corrections, or questions to [email protected].
Disclaimer: I have no knowledge of your individual circumstances and am not providing individualized advice or recommendations. I encourage you not to make any investment decision without conducting your own research and due diligence. You should also consult your financial advisor about your specific situation.
Disclosure: I am long ADP.
I wrote this article myself and it expresses my own opinions. I am not receiving compensation for it and have no business relationship with any company whose stock is mentioned in this article.