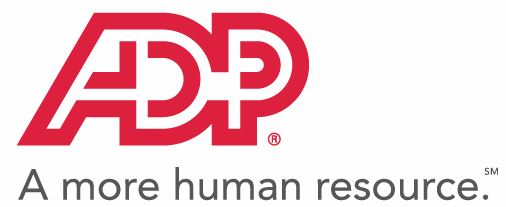 Automatic Data Processing (ADP) released Q2 2019 results and amended FY2019 guidance on January 30, 2019.
A good company does not always make a good investment if shares are acquired when overvalued.
If you currently own ADP shares there is a conservative option strategy which can be employed to generate additional income. In November 2018 I successfully employed this option strategy.
Summary
ADP reported Q2 2019 results on January 30th and raised its guidance for the remainder of FY2019.
ADP continues to richly reward shareholders but shares appear to be overvalued.
I plan to employ the conservative option strategy I successfully used in November 2018 to enhance my investment returns.
Introduction
Following Automatic Data Processing's (NADAQ: ADP) Investor Day on June 12th in which management presented its:
strategic vision,
transformation initiatives,
financial outlook,
I wrote this article on June 13th. In that article I came to the conclusion that:
'I am in no rush to add to my existing ADP position and will continue to patiently wait for its stock price to retrace to a low 20s PE multiple….even if I have to wait several months!'
By late November I was of the opinion that ADP was even more overvalued than at the time of my June 13th article. I, therefore, decided to write December 2018 covered calls on the ADP shares we hold in one of our undisclosed retirement accounts which I touched upon in this article.
Fast forward to the December 2018 market pullback and the covered calls I wrote in November expired worthless thus allowing me to retain the $0.90/share option premium I had collected in November.
With the expiration of these options I was able to use the premium income to acquire additional ADP shares when ADP got caught up in the broad market pullback in December. In addition, the automatic reinvestment of the ADP dividends paid out at the beginning of January 2019 enabled me to acquire additional ADP shares.
ADP has now risen to $141.62 from the ~$122 low of December 24th and since it has just released Q2 2019 results and guidance for the remainder of FY2019 I am taking this opportunity to reanalyze ADP and to look at whether the conservative option strategy I employed in November is worth pursuing again.
In an effort to determine whether ADP's current valuation based on guidance is reasonable I have undertaking a review of data going back to FY2007.
This analysis has been complicated slightly in that I have noticed that ADP's diluted EPS and adjusted diluted EPS data is occasionally subsequently amended. On occasion, ADP's 10-K for the year will reflect a figure for diluted EPS and adjusted diluted EPS but when I look at historical data in a future year's 10-K, the diluted EPS and adjusted diluted EPS figures occasionally differ slightly.
For example, on page 17 of 140 in ADP's FY2014 10-K, we see FY2014 diluted EPS from continuing operations  of  $3.11 and adjusted diluted EPS from continuing operations of $3.14.
If we look at page 20 of 139 in ADP's FY2018 10-K, however, we see a restatement in FY2014 diluted EPS from continuing operations  of  $2.57 and adjusted diluted EPS from continuing operations of $2.57.
NOTE: I have also identified other discrepancies and await a reply from ADP's Investor Relations Department regarding my February 1st email request for clarification on these discrepancies.
I do not know when I will receive a response to my inquiry but while I await a reply I have chosen to err on the side of caution in my analysis. Rather than use the diluted EPS and adjusted diluted EPS figures reflected in each year's 10-K, I have opted to use to use the FY2018 10-K, for example, to gather the data I require for FY 2014 – 2018 (refer page 20 of 139). I have also followed a similar strategy to gather data for the 2007 – 2013 timeframe.
In the following images I have calculated ADP's FY2007 – 2018 diluted PE and adjusted diluted PE on the basis of each fiscal year's high and low share price. I have also calculated ADP's dividend yield on the basis of each fiscal year's high and low share price.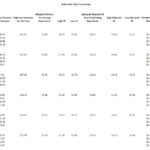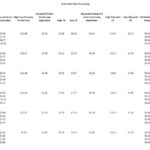 Later in this article I will refer to this historical data since I will compare current levels to these historical levels.
I recognize that the Broadridge (BR) business (spun off from ADP in 2007) and the CDK Global business (CDK) (spun off from ADP in 2014) will impact some of the historical data. I am also fully aware that during the period analyzed we also experienced a Financial Crisis which impacted just about every company out there. As a result, I am placing more reliance on the data for the last few years when comparing same to ADP's current results.
Client Funds Portfolio Extended Investment Strategy
ADP believes client funds are fundamental to the underlying operations of its business model. In order to improve the company's performance, ADP employs a strategy in which it generates income from significant client fund balances.  When deemed prudent, ADP will further enhance its investment returns by investing long and borrowing short to take advantage of the yield spread.
These client funds are invested in accordance with ADP's prudent and conservative investment guidelines and the credit quality of the investment portfolio is predominantly AAA/AA.
Compared to Q2 2018 we see that:
Interest on funds held for clients increased 21% to $0.129B.
Average client fund balances increased 5% to $23.6B.
The average interest yield on client funds increased 30 bps to 2.2%.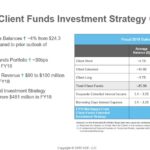 Source: ADP – Q2 2019 Earnings Call Presentation - January 30 2019
The growth in balances was driven by a combination of client growth and wage inflation. This was offset by pressure from corporate tax reform and lower state unemployment insurance collections. (cont'd.)
Please click here to read the complete version of this article.
Members of the FFJ community can access reports I generate on high quality companies which add long-term shareholder value. In an effort to help you determine whether my offering is of any value to you I am pleased to offer 30 days' free access to all sections of my site. No commitments. No obligations. That's 30 days from the time you register at absolutely no cost to you!
I hope you enjoyed this post and I wish you much success on your journey to financial freedom.
Thanks for reading!
Note: I sincerely appreciate the time you took to read this article. Please send any feedback, corrections, or questions to [email protected].
Disclaimer: I have no knowledge of your individual circumstances and am not providing individualized advice or recommendations. I encourage you not to make any investment decision without conducting your own research and due diligence. You should also consult your financial advisor about your specific situation.
Disclosure: I am long ADP.
I wrote this article myself and it expresses my own opinions. I am not receiving compensation for it and have no business relationship with any company whose stock is mentioned in this article.