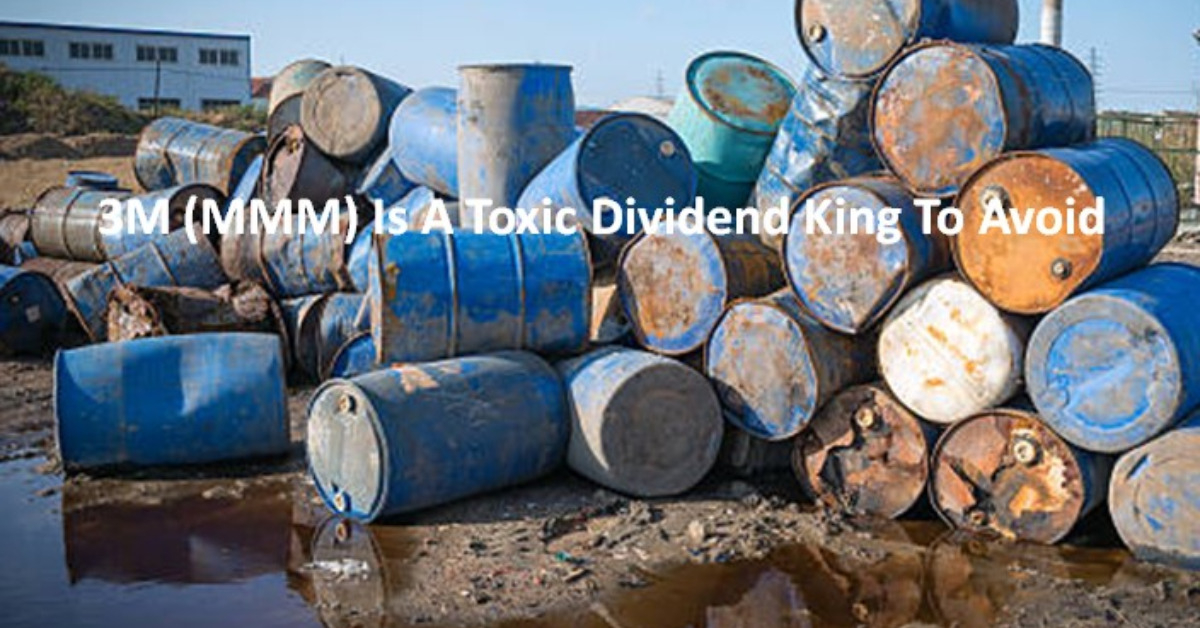 On February 14, 2022, I published a post entitled 3M: This Dividend King Is A Train Wreck. MMM's situation has deteriorated further as explained in my 3M (MMM) Is A Toxic Dividend King To Avoid guest post at Dividend Power.
Once upon a time, MMM was viewed to be a wonderful long-term investment. How times have changed!
In a span of roughly two decades, MMM has taken the necessary steps to destroy its credit rating. It once had a AAA senior unsecured long-term domestic credit rating. Now?
Moodys': A1
S&P Global: A+
To make matters worse, S&P Global placed MMM's A+ rating on CreditWatch with negative implications in July 2022. Surprisingly, Moody's does not have MMM on CreditWatch with negative implications. With a little more effort, however, I am confident MMM can convince Moody's to come to its senses.
Although some investors may argue that MMM's low valuation offsets its risks, I respectfully disagree.
The company is contracting (stagnant at best) and it faces many significant headwinds and legal challenges. It is widely followed by the investment community and were the risks insignificant, MMM's valuation would likely be higher. In my opinion, this low valuation is no reason to invest in MMM.
I wish you much success on your journey to financial freedom!
Note: Please send any feedback, corrections, or questions to [email protected].
Disclosure: I do not have exposure to 3M (MMM) and certainly have no intention of initiating a position.

Disclaimer: I do not know your circumstances and do not provide individualized advice or recommendations. I encourage you to make investment decisions by conducting your research and due diligence. Consult your financial advisor about your specific situation.
I wrote this article myself and it expresses my own opinions. I do not receive compensation for it and have no business relationship with any company mentioned in this article.