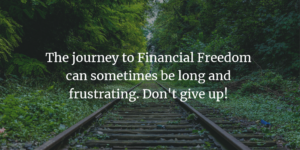 If one of your burning desires is to achieve financial freedom you:
may have spent considerable time researching how you can reach this stage in life in the shortest period of time;
may just be beginning your research on this subject matter.
I don't think there is any one right way of doing things. Everyone's personal circumstance is unique and what works for one person may not for another.