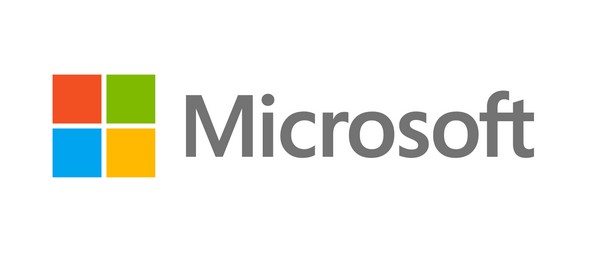 Microsoft Corporation (MSFT) is a great long-term investment. At the moment, however, shares appear to be somewhat overvalued following the relatively recent rapid runup in the share price.
If you are in agreement that MSFT's shares are susceptible to a pullback within the next 5 months then you may wish to consider the conservative option strategies presented.
Summary
Following the release of MSFT's Q3 2019 results, the share price has risen to its highest level in years.
I view MSFT as a high quality company worthy of being a long-term investment.
Using a couple of valuation metrics I view shares as currently being slightly overvalued.
I present low-risk options strategies from which you can generate additional income if you are in agreement MSFT is slightly overvalued.
Introduction
When deciding upon companies in which I want to invest for the long-term I look at a host of factors which include, but are not limited to:
the company's competitive advantages relative to its peers;
disruptive forces which could impact the company;
the company's financial strength;
earnings growth;
the reliability/stability of earnings;
quality of management, and;
the company's valuation.
Very recently a subscriber asked me:
'My current concern is to how to value stocks in a simple way - I'm really struggling with that. Do you have a simple way to value stocks? I find this very hard and frustrating at times and I'm afraid I'm complicating it. What would you suggest?'
I can appreciate this subscriber's dilemma because there are multiple valuation models out there which, when used, generate very different results. Some of these models require a host of assumptions to be made to come up with the data required for input into these formulas. Amend the data ever so slightly and you get wildly different results. Furthermore, some companies are continually morphing and to predict how they will perform in the future can be a crapshoot.
If correctly valuing a company could be easily achieved through the use of some of these sophisticated valuation models then you would think that professional investors who charge exorbitant fees for their services could consistently outperform the benchmark against which their results are compared. Studies show, however, that very few active fund managers beat their benchmarks on a consistent basis.
I do not employ a department of 'quants' to analyze companies. My modus operandi is to use reasonably straightforward methods of determining whether a company is fairly valued, overvalued, or undervalued. I certainly am not correct all the time but for the most part my investment decisions have panned out.
This brings us to Microsoft Corporation (MSFT).
The last time I touched upon MSFT was in my FFJ Portfolio – August 2018 Dividend Income Report. In that article I wrote that on August 30, 2018 I had written November 2018 $115 covered calls and generated $3.15/share (before nominal commission).
At the time, MSFT had relatively recently released its Q4 and FY2018 results in which it reported $2.13 in EPS and $3.88 in adjusted EPS for FY2018 ($1.75 variance reflects the impact of the Tax Cut and Jobs Act ('TCJA')) thus giving us a PE of 52.58 and adjusted PE of 28.87 (using the ~$112 stock price at the time). I figured that if there had been no TCJA adjustment then MSFT would have generated EPS equivalent to its adjusted EPS. In essence, MSFT's PE would have been 28.87 PE which I viewed as being somewhat high.
When the options reached their expiry date in November, MSFT was trading at ~$107.30 and the options expired worthless meaning I retained my MSFT shares.
With MSFT having released Q3 results on April 24th and now trading at $129.89 (April 26th close) I am revisiting MSFT to determine whether to employ a conservative option strategy to extract some additional income. (cont'd.)
Please click here to read the complete version of this article.
Members of the FFJ community can access reports I generate on high quality companies which add long-term shareholder value. In an effort to help you determine whether my offering is of any value to you I am pleased to offer 30 days' free access to all sections of my site. No commitments. No obligations. That's 30 days from the time you register at absolutely no cost to you!
I hope you found this article helpful and wish you much success on your journey to financial freedom.
Thanks for reading!
Note: I sincerely appreciate the time you took to read this article. Please send any feedback, corrections, or questions to [email protected].
Disclaimer: I have no knowledge of your individual circumstances and am not providing individualized advice or recommendations. I encourage you not to make any investment decision without conducting your own research and due diligence. You should also consult your financial advisor about your specific situation.
Disclosure: I am long MSFT.
I wrote this article myself and it expresses my own opinions. I am not receiving compensation for it and have no business relationship with any company whose stock is mentioned in this article.