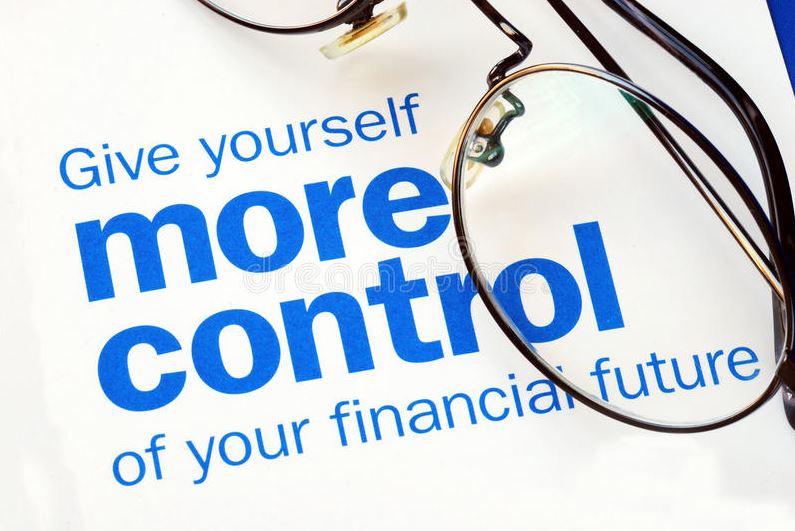 Make the creation of a stream of sustainable PASSIVE income which increases faster than the rate of inflation one of your goals.
If you are reading this, chances are controlling your financial future is either a top priority or, at the very least, pretty darn close to the top of your priority list. Congratulations! You're different from most people and should be grateful you are different.
By way of background, I started full-time employment at 20 years of age in 1980. I took a couple of years off to return to university for my Masters of Business Administration but other than that, I worked in Commercial Banking and Commercial and Corporate Cash Management at major Canadian financial institutions.
For perhaps 97.65% - 98.21% of my career I really enjoyed what I did. My co-workers and clients made my work experience so enjoyable that I really didn't mind waking up in the morning to go to work.
Having said this, I realized VERY early on in my career that my financial future was heavily dependent on how I thought and how I lived my life. Working until the typical age of retirement (somewhere in my 60s) was not what I expected from life. I, therefore, set a goal to retire by age 40. I am not kidding when I say I didn't want to work until the typical age of retirement!
In order to achieve this goal I knew I had to take control of my financial future. I had to essentially generate positive Free Cash Flow (this happens to be one of the metrics I look at when analyzing companies). I HAD to invest in SOMETHING that would generate PASSIVE income so as to sustain my lifestyle when I stepped off the treadmill.
In my case I chose to invest in high quality companies which generate an ever increasing stream of dividends. Sure, our rental properties generate income but I have found them not to be nearly as passive as investing in great companies.
Well….I didn't quite achieve financial freedom at 40. That didn't mean I gave up on my GOAL. I just tweaked it and reset the milestone to 45.
What I didn't properly address, however, was how I would keep myself busy day after day, week after week, month after month, and year after year. There are 168 hours in a week and 42 – 49 hours/week was taken up with sleep. How was I going to keep myself busy for 119 – 126 hours week!? It wasn't as if I could call up friends with whom I could arrange to do things…they were all working.
So…I continued to work.
As I indicated earlier, my co-workers and clients made my work experience enjoyable so it wasn't too difficult to continue to work. I just used the extra years of work to continue to generate more Free Cash Flow which I could then invest to generate more PASSIVE income.
If your GOAL is to one day step away from work and to live life on your own terms while you still have your health and the energy to do things which appeal to you then perhaps this website will be of interest to you. You don't necessarily have to become a paid subscriber but by providing me with your email address I can then include you in my occasional email blast informing you of recently published articles. Just click here.
Should you decide to eventually become a paid subscriber you would have access to the full version of the stock analyses in which I provide a:
Business overview;
Recap of significant events impacting the company;
Comparison of the company's performance relative to its peer group and / or relative to major indices;
Review of the most recent financial results;
Review of the company's credit risk;
My opinion on the company's current valuation;
Dividend, dividend yield and dividend sustainability analysis;
Recap of whether I view the company as a worthwhile investment or not based on information at hand.
My most two recent articles cover what I perceive to be great companies with a very promising future.
I already have exposure to one of these two companies and will be acquiring another 400 – 500 shares within the next 72 hours. Based on current metrics, this additional investment will generate another CDN ~$1,100 - ~$1,350 in passive annual income (based on this company's track record I expect this amount to grow by more than 11% annually).
My most recent article covers a company which should benefit if markets start to experience heightened volatility. In addition, this company is very shareholder friendly. In 2012 it amended its dividend policy wherein it now pays out a special dividend; this 'special dividend' is not picked up in stock screeners. To put things in perspective, the 'special dividend' has been greater than the cumulative value of its quarterly dividend in each of the past 4 years.
I indicated I would be initiating a position in this company within the next 72 hours; I acquired 300 shares today.
I have no idea of the magnitude of this year's 'special dividend' but if it is similar to that in recent years, today's purchase should generate USD ~$1,740 in annual dividend income (before the 15% withholding tax as I am a Canadian resident and these shares are not held in a tax efficient account).
If what I have to offer sounds appealing, I invite you to follow me by clicking here.
I wish you much success on your journey to financial freedom.
Thanks for reading!
Disclaimer: I have no knowledge of your individual circumstances and am not providing individualized advice or recommendations. I encourage you not to make any investment decision without conducting your own research and due diligence. You should also consult your financial advisor about your specific situation.