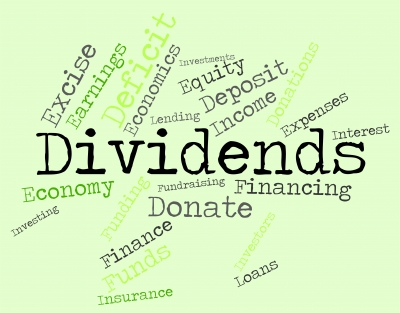 This is my October 2020 FFJ Portfolio report. The portfolio was created in January 2017 for the purpose of demonstrating how investing in high quality companies with competitive advantages and with a record of consistently increasing dividends can assist investors in reaching their long-term financial goals without the need to speculate or to chase dividend yield.
Despite the recent pullback in the share price of many high quality companies I review, I continue to view the valuation level of most to be in excess of what I am prepared to pay. Subsequent to the broad market pullback we witnessed in March 2020, speculators have bid up the share price of many companies. At the same time, many of these companies have experienced significant headwinds to the extent where guidance provided earlier in the year has been withdrawn and/or the timeframe over which guidance is being provided has been shortened significantly from historical practice. This is certainly not a great combination when trying to find companies which are reasonably valued. You have the Price metric which has been bid up and you have the Earnings metric which is under stress. It is no wonder you have companies trading at lofty valuations!
Fortunately, there are a few high quality companies that are reasonably valued.
In early October I viewed Raytheon Technologies Corporation (RTX) to be reasonably valued because the aerospace segment of its business has been hit hard as a result of the challenges airlines are experiencing worldwide due to COVID-19. The defense aspect of the company, which produces a portfolio of advanced technologies, including air and missile defense systems, precision weapons, radars, and command and control systems that delivers end-to-end solutions to detect, track, and engage threats, however, continues to be operating on a 'business as ususal' basis. My thought process when I acquired additional shares for the FFJ Portfolio was that at some point the aerospace industry would recover. When this does happen I envision an improvement in RTX's results and the investment community will start bidding up RTX's share price.
I also recently acquired additional Berkshire Hathaway Inc. (BRK-b) and Johnson & Johnson (JNJ) shares. The valuation level of both extremely high quality companies is satisfactory for my purposes so I acquired shares for one of the investment accounts belonging to our daughter.
I typically do not like to sell shares but I anticipated the need for funds from a specific account before year end. I, therefore, decided to liquidate shares in Stanley Black & Decker, Inc. (SWK) and W.W. Grainger, Inc. (GWW) and diclosed same here. In hindsight, this has worked out well as the share price of both companies has subsequently pulled back. I like both companies and my intent is to reacquire shares in both in due course in another account than that which previously held shares.
Church & Dwight Co., Inc. (CHD), my second largest holding, is definitely not 'on sale' but very rarely does it go 'on sale'. All my CHD shares are owned in a retirement account for which I do not disclose details but on October 29th I decided to acquire CHD shares for an account which I include in the FFJ Portfolio; this purchase was disclosed in this article.
FFJ Portfolio
The list of holdings within the FFJ Portfolio's 'Core' and 'Side' accounts can be found here and the monthly FFJ Portfolio dividend income reports can be accessed here.
While many holdings have fallen in value relative to the previous recent months I don't fret over this drop. In fact, I want the share price of high quality companies to drop so I can acquire more shares.
Most of the companies in which I have invested, which do pay a dividend, pay a quarterly dividend so I compare the October dividend income to that received in July. The bulk of the ~$800 drop in dividend income in the 'Canadian Side Accounts' relative to July is attributed to The Toronto-Dominion Bank (TD.TO) having distributed its quarterly dividend on October 31st. That date landed on the weekend so I will only receive the dividend on November 1st. We also have Alimentation Couche-Tard (ATD-b.TO) which does not distribute its quarterly dividend every 3 months; in 2020 it has distributed a dividend in April, July, and September.
Based on the dividend payment schedules of my holdings, October is a strong month from a dividend income perspective. In my September 2020 report I indicated the companies for which I hold shares in accounts included in the FFJ Portfolio are, with very few exceptions, also held in accounts for which I do not disclose details. The same, however, can not be said for holdings in undisclosed accounts. I hold shares in several companies in undisclosed accounts which are not held in accounts included in the FFJ Portfolio. Examples include the following companies for which I received dividend income in October:
Final Thoughts
Most of the companies I monitor are overvalued, and therefore, I prefer to patiently wait on the 'sidelines'. Acquiring shares for the sake of acquiring shares without giving much consideration to a company's valuation is a very difficult way to make money.
I continue to be of the opinion that a broad market pullback is overdue and if/when a pullback does occur I think it will be sharp and swift. Here's hoping it happens soon!
Stay safe. Stay focused.
I wish you much success on your journey to financial freedom!
Note: Thanks for reading this article. Please send any feedback, corrections, or questions to [email protected].
Disclaimer: I have no knowledge of your individual circumstances and am not providing individualized advice or recommendations. I encourage you not to make any investment decision without conducting your own research and due diligence. You should also consult your financial advisor about your specific situation.
I wrote this article myself and it expresses my own opinions. I am not receiving compensation for it and have no business relationship with any company whose stock is mentioned in this article.