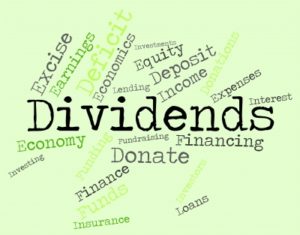 This past week my wife and I were out of town clearing out my in-law's principal residence in which they have resided since the early 1960s. Unfortunately, they have reached the stage where remaining in their principal residence is no longer a viable option even though my father-in-law went through the significant expense of retrofitting the house to make it fully wheelchair accessible for my mother-in-law.
A few months ago my mother-in-law relocated to a senior's residence and at the beginning of June, it was my father-in-law's turn. As a result, we had to clear the house of its contents to get it ready for sale. I won't go into details but as a warning to you, I very strongly recommend you speak with your parents about disposing of personal belongings well in advance of the date where the items MUST be cleared. I recognize that many items may have sentimental value and/or may be deemed to be of value but if you ever have to go through this process you may find much of what has been retained over the years either belongs in the landfill or can be donated to agencies for resale (if the items are 'slightly used')….take this from someone who has had to go through this exercise twice within the past few years!
With that out of the way, let's move on to see what transpired with the FFJ Portfolio during the month of May.
Most months are generally quiet from the FFJ Portfolio perspective as I 'occasionally' make an investment but I very rarely sell. In May I viewed many companies as overvalued even though they have pulled back from highs set earlier this year. Other than the automatic reinvestment of dividends, I acquired 200 Berkshire Hathaway Inc. Class B shares (NYSE: BRK.b). This purchase has no impact on the annual dividend income generated since no dividends are distributed.
On the dividend income front, May is one of the 4 months of the year in which I generate the lowest amount of dividend income. The FFJ Portfolio generated CDN $527.60 and USD $1,043.58 in dividend income plus another CDN $473.76 in recently established 'side accounts'. YTD dividend income now amounts to CDN $7297.32 and USD $6204.81; dividend income from the bulk of our holdings and rental income are excluded from these figures.
All dividends are automatically reinvested with the exception of ~$1500/quarterly from some The Bank of Nova Scotia (TSX: BNS), Smart REIT (TSX: SRU-UN) and BCE Inc. (TSX: BCE) shares held in 1 non-registered account.
The Canadian dividend income consisted of $840.36 from The Royal Bank of Canada (TSX: RY) and $161 from Smart REIT.
The US dividend income consisted of dividends, net of the 15% withholding tax, from AT&T (NYSE: T), Colgate (NYSE: CL), and Verizon (NYSE: VZ). The dividend income from Hormel (NYSE: HRL), Paychex (NASDAQ: PAYX), and MasterCard (NYSE: MA) did not incur any withholding tax as these shares are held in registered accounts.
I acquired 200 J.M. Smucker (NYSE: SJM) shares in June 2017 and another 200 shares in July 2017. In hindsight, I realize I was premature with these purchases as the value of these shares has dropped ~$17.50/share; fortunately I only acquired 400 shares.
When I realized the error of my ways, I wrote 4 July 20, 2018 covered call contracts with a $125 strike price to generate some income to partially offset the erosion of my investment. If SJM closes below $125 at the expiry of the July 2018 option contracts then I retain the entire ~$1,464 in option premium I received when I wrote the contract; SJM is currently trading at ~$106 and I do not foresee the stock price rising above $125 between now and July 20, 2018.
Dividend income for May 2018 was relatively low but June promises to be far better. I am cautiously optimistic June's CDN dividend income will exceed $1,000 and the USD dividend income will exceed $3,000.
That's my roundup for May. Here's hoping you made progress on your journey to financial freedom!
Note: Thanks for reading this article. Please send any feedback, corrections, or questions to [email protected].
Disclaimer: I have no knowledge of your individual circumstances and am not providing individualized advice or recommendations. I encourage you not to make any investment decision without conducting your own research and due diligence. You should also consult your financial advisor about your specific situation.
I wrote this article myself and it expresses my own opinions. I am not receiving compensation for it and have no business relationship with any company whose stock is mentioned in this article.