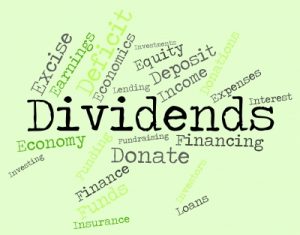 Another month has gone by and time for a very quick update on the FFJ Portfolio's dividend income and changes I made to the FFJ Portfolio in March 2018.
In the February 2018 report I reflected 400 Canadian National Railway (TSX: CNR) shares and 400 Walmart (NYSE: WMT) shares under investment account #6. These shares are now reflected under investment accounts #7 and #8.
Investment account #6 now reflects cash and 400 Paychex (NASDAQ: PAYX) shares.
Investment account #9 reflects 500 Alimentation Couche-Tard (TSX: ATD.b) shares and 823 The Toronto-Dominion Bank (TSX: TD) share while 400 The Royal Bank of Canada (TSX: RY) shares are now reflected under account #10.
Investment accounts 7 – 10 are denoted as side accounts. Each account has been set up for a specific purpose hence the reason for so many different accounts.
An analysis on each of the above noted companies, as well as analyses on several other high quality companies, was completed within the last 60 days for FFJ members.
Despite the uptick in volatility and pullback in stock prices, the portfolio pretty much continues to run on autopilot. It is during volatile times such as those we are currently experiencing where I truly appreciate a diversified portfolio of shares in high quality dividend paying companies with low dividend payout ratios.
Dividend income in March 2018 amounted to CDN$914.89 and USD$2,450.51. Dividend income for the first 3 months of 2018 amounted to CDN$3,367.96 (CDN$2,413.75 in the first 3 months of 2017) and USD$3,923.78 ($2,881.93 in the first 3 months of 2017). If I extrapolate these quarterly results for all of 2018, the FFJ Portfolio should generate in excess of CDN$13,500 (CDN$12,328.01 in 2017) and USD$15,700 (USD$12,965.33 in 2017).
In December 2017, I had set 2018 dividend income targets of CDN$13,200 and USD$15,200. Since I am on track to exceed these targets based on the current holdings and I have recently made additions to the portfolio, I will need to revisit my dividend targets for the year. My intent is to do this in July 2018 because I will likely make additions to the FFJ Portfolio in the next few months if we continue to experience further pullbacks.
That's my roundup for March. With any luck market conditions in the months to come will present us with more buying opportunities!
Note: Thanks for reading this article. Please send any feedback, corrections, or questions to [email protected].
Disclaimer: I have no knowledge of your individual circumstances and am not providing individualized advice or recommendations. I encourage you not to make any investment decision without conducting your own research and due diligence. You should also consult your financial advisor about your specific situation.
I wrote this article myself and it expresses my own opinions. I am not receiving compensation for it and have no business relationship with any company whose stock is mentioned in this article.