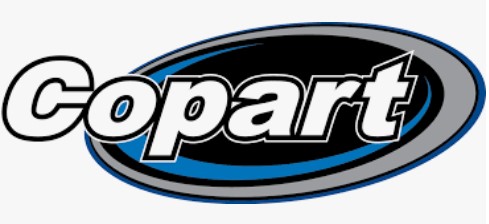 Summary
The complete write-off of newer and less damaged vehicles due to rising repair costs is a strong tailwind for Copart.
Demand for used cars, and interest in repairing them, varies on the basis of demand for brand new vehicles and their affordability.
New car sales peaked in 2015 and as 2, 3, and 4 year leases wind down, dealers are being flooded with more supply of used vehicles than they can effectively sell.
Copart is the industry leader when it comes to the use of technology.
The company consistently generates positive Free Cash Flow and has an attractive Balance Sheet.
Shares currently appear to be richly valued and given my sentiment on the overall market I am refraining from acquiring shares at this stage.
Introduction
Copart, Inc. (CPRT) is likely a company most readers do not have on their 'radar' as a potential investment. In its fiscal year ending July 31, 2018 it generated just in excess of $1.8B in revenue and for the 6 months ending January 31, 2019 it generated ~$0.946B in revenue. Its current market cap of ~$13.5B, however, places it in the universe of companies in which I am prepared to entertain as a potential investment (I do not invest in micro and small caps).
In conducting my analysis of CPRT I found it to have an attractive business model. I also like that it:
consistently generates positive Free Cash Flow (FY 2009 – FY2018: 124, 124, 173, 175, 69, 181, 186, 159, 320, and 247 – expressed in millions);
has a Gross Margin in the low 40% region and an Operating Margin in the low 30s (with the exception of 2013 and 2014 when it was 27% and 26.1%);
reported long-term debt/shareholders' equity of 27.3% as at the end of Q2 2019.
Historical Stock Performance
The past certainly does not predict the future. Nevertheless, it is still interesting to see how a company's stock performance has fared relative to various indices.
As you can see from the following images extracted from CPRT's 2018 Annual Report, CPRT's stock performance in FY2018 was dramatically superior to the benchmarks with which it is been compared.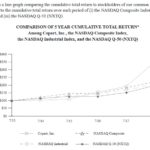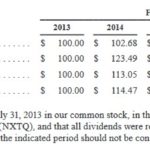 You can also access the NASDAQ site wherein you can set your own interactive graph metrics to determine how CPRT's stock price has performed.
Business Overview
CPRT, a global leader in online vehicle auctions, was incorporated in 1982 and became a publicly traded company in 1994.
It is a leading provider of online auctions and vehicle remarketing services with operations in the United States (U.S.), Canada, the United Kingdom (U.K.), Brazil, the Republic of Ireland, Germany, Finland, the United Arab Emirates (U.A.E.), Oman, Bahrain, and Spain.
CPRT is in the business of vehicle restoration, repair, and recycling; parts refurbishment and re-use; and facilitating the recovery and resilience of communities affected by severe climate events. It provides vehicle sellers with a full range of services to process and sell vehicles primarily over the internet through its Virtual Bidding Third Generation (VB3) internet auction-style sales technology.
This innovative technology and online auction platform has more than 125,000 vehicles available online every day and it links sellers to more than 750,000 'members' in over 170 countries.
CPRT's online platform coupled with its elevated marketing focus on international buyers has resulted in significant growth in bidding activity from international buyers.
The U.S. website is now translated into seven languages and there are elements of the website that accommodate languages native to 135 countries; CPRT currently sells from the U.S. into 147 countries.
Vehicle sellers consist primarily of insurance companies, and to a lesser extent, banks, finance companies, charities, fleet operators, dealers and vehicles sourced directly from individual owners.
CPRT sells vehicles principally to licensed vehicle dismantlers, rebuilders, repair licensees, used vehicle dealers and exporters and, at certain locations, to the general public. The majority of the vehicles sold on behalf of insurance companies are either damaged vehicles deemed a total loss or not economically repairable by the insurance companies, or are recovered stolen vehicles for which an insurance settlement with the vehicle owner has already been made.
A full range of services is offered to vehicle sellers that help expedite each stage of the vehicle sales process, minimize administrative and processing costs, and maximize the ultimate sales price.
In the U.S., Canada, Brazil, the Republic of Ireland, Germany, Finland, the U.A.E., Oman, Bahrain, and Spain, CPRT sells vehicles primarily as an agent and derives revenue primarily from fees paid by vehicle sellers and vehicle buyers, as well as related fees for services, such as towing and storage.
In the U.K. and Germany, it operates as an agent and on a principal basis wherein it will purchase salvaged vehicles outright and will then resell the vehicles for its own account.
In Germany and Spain, CPRT also derives revenue from listing vehicles on behalf of insurance companies and insurance experts to determine the vehicle's residual value and/or to facilitate a sale for the insured.
CPRT's VB3 auction platform is open to registered buyers (CPRT refers to them as 'members') throughout the globe where the internet is accessible.
The VB3 technology and model employs a two-step bidding process:
an open preliminary bidding feature that allows a member to enter bids either at a bidding station at the storage facility or over the internet during the preview period. The effectiveness of this bidding process is enhanced in that the VB3 system lets members see the current high bids on the vehicles they want to purchase. The preliminary bidding step is an open bid format similar to eBay where members enter the maximum price they are willing to pay for a vehicle. The VB3 BID4U feature will incrementally bid on the vehicle on their behalf during all phases of the auction with the preliminary bidding ending at a specified time prior to the start of a second bidding step.
bidders have the opportunity to bid against each other and the high preliminary bidder. The bidders enter bids via the internet in real time while BID4U submits bids for the high preliminary bidder up to their maximum bid. A countdown is initiated when the bidding stops and if no bids are received during the countdown, the vehicle sells to the highest bidder.
CPRT is of the opinion its VB3 virtual auction platform increases the pool of available buyers for each sale thus resulting in added competition and an increase in the amount buyers are willing to pay for vehicles. Based on its analysis, CPRT believes VB3 has improved the efficiency of its operations through the elimination of the expense and capital requirements associated with live auctions.
In FY2018, unit sales of U.S. vehicles to members registered outside the state where the vehicle was located accounted for 52.3% of total vehicles sold (30.9% of vehicles were sold to out of state members within the U.S. and 21.4% were sold to International members based on the address submitted during registration).
In Q2 2019, 38.4% of all U.S. units sold were to international buyers and 46.9% of the value of the units sold was to international buyers. In total, over 70% of all the vehicles sold on CPRT's U.S. website received at least one bid from an international buyer.
Given CPRT's heavy reliance on technology, its 'technology' related spend is significant. In FY2018 CPRT invested ~$0.3B to enable it to grow with its customers and to serve them more efficiently.
In addition to being an industry leader when it comes to investing in technology, CPRT also invests heavily in yards where vehicles are stored. In FY2018, CPRT opened ten new yards bringing its company-wide total number of yards to in excess of 200 in 11 countries; it developed more than 400 acres of land in areas with the most robust demand growth and in the most catastrophic event-prone regions. CPRT owns in excess of 10,000 acres of land!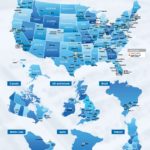 In FY2018, CPRT operated 2 locations in Germany. By early November 2018, it owned 6 locations.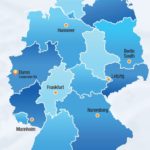 Included in this total number of yards are 8 'mega yards' each in excess of 90 acres and with a total capacity in excess of 20,000 vehicles. These yards are located in storm-intensive areas of the US and dedicated 'CAT teams' are ready to be deployed at a moment's notice.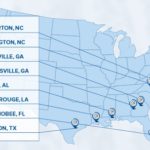 YTD 2019, CPRT has announced 14 new facilities, 4 in the U.S., one each in Brazil and Canada, and 8 in Germany; there are now 12 locations in Germany which are operational.
Daily auctions are being held across all operational locations in Germany with a strong majority of sales to buyers outside of Germany. Unit sales in CPRT Germany are ~8 times the volume in Q2 2018.
Currently, there are 17 expansion projects in the construction phase and 29 projects in the engineering phase in the US. These 46 projects represent thousands of acres of capacity and will consume several hundreds of millions of dollars in capital.
CPRT's revenues consist of:
sales transaction fees charged to vehicle sellers and vehicle buyers;
transportation revenue;
purchased vehicle revenues;
other remarketing services.
Revenues from sellers are generally generated either in a couple of ways.
CPRT's Percentage Incentive Program (PIP) where fees are generally based on a predetermined percentage of the vehicle sales price;
A fixed fee contract basis, where CPRT collects a fixed amount for selling each vehicle regardless of the selling price of the vehicle.
Under the consignment or fixed fee program, CPRT generally charges an additional fee for title processing and special preparation and may also charge additional fees for the cost of transporting the vehicle to/from its facility, storage of the vehicle, and other incidental costs. Only the fees associated with vehicle processing are recorded in revenue and NOT the actual sale price (gross proceeds). Sales transaction fees also include fees charged to vehicle buyers for purchasing vehicles, storage, loading, and annual registration. Transportation revenue includes charges to sellers for towing vehicles under certain contracts and towing charges assessed to buyers for delivering vehicles.
Purchased vehicle revenue includes the gross sales price of the vehicle, which CPRT has purchased or is otherwise considered to own; this is primarily generated in the U.K.
Operating costs consist primarily of operating personnel (yard management, clerical and yard employees), rent, contract vehicle towing, insurance, fuel, equipment maintenance and repair, and costs of vehicles sold under purchase contracts. Costs associated with general and administrative expenses consist primarily of executive management, accounting, data processing, sales personnel, human resources, professional fees, information technology, and marketing expenses.
Industry Overview
CPRT faces significant competition from other remarketers of both salvage and non-salvage vehicles. In its opinion, CPRT believes its principal competitors include vehicle auction and sales companies and vehicle dismantlers. These national, regional and local competitors may have established relationships with vehicle sellers and buyers and may have financial resources that are greater than those of CPRT.
The largest national or regional vehicle auctioneers in the U.S. include KAR Auction Services, Inc. (KAR) (including subsidiaries ADESA, Inc. and Insurance Auto Auctions, Inc.); Auction Broadcasting Company, LLC (private); and Manheim, Inc. (private).
The largest national dismantler is LKQ Corporation (LKQ). LKQ, in addition to trade groups of dismantlers such as the American Recycling Association and the United Recyclers Group, LLC, may purchase salvage vehicles directly from insurance companies, thereby bypassing vehicle remarketing companies entirely.
CPRT's principal competitors in the international markets are vehicle auction and sales companies, vehicle dismantlers and privately held independent remarketers.
While CPRT's major competitors are quickly moving toward the digital remarketing convention, CPRT has been completely digital since 2003 when it reintroduced its BB2 platform. This platform has been continually improved and is now a BB3 platform; it is commonly recognized as the standard in the industry.
The auction and vehicle remarketing services industry provides a venue for sellers to dispose of/liquidate vehicles to a broad domestic and international buyer pool. Sellers generally auction or sell their vehicles on a consignment basis either for a fixed fee or a percentage of the sales price. On occasion, industry participants will purchase vehicles from insurance companies (the largest segment of sellers) and will resell the vehicles for their own account. These vehicles are usually purchased at a price based on the vehicle's estimated pre-accident cash value and the extent of damage.
Vehicle remarketers typically operate from multiple facilities where vehicles are processed, viewed, stored and delivered to the buyer. Most companies in this industry remarket vehicles through a physical auction or a hybrid internet and physical auction. CPRT, however, sells virtually all of its vehicles on its VB3 internet selling platform thus eliminating the requirement for buyers to travel to an auction location to participate in the sales process.
Sellers of vehicles include banks, finance companies, charities, fleet operators, dealers and vehicles sourced directly from individual owners. CPRT's primary sellers of vehicles, however, are insurance companies.
The primary buyers of vehicles at CPRT's auctions are vehicle dismantlers, rebuilders, repair licensees, used vehicle dealers, exporters, and in some states, the general public. CRPT's experience indicates vehicle dismantlers are the largest group of vehicle buyers based on volume of vehicles purchased.
This group of buyers either dismantle a salvage vehicle and sell parts individually or sell the entire vehicle to rebuilders, used vehicle dealers, or the general public. Vehicle rebuilders and vehicle repair licensees generally purchase salvage vehicles to repair and resell. Used vehicle dealers, however, generally purchase recovered stolen or slightly damaged vehicles for resale.
The majority of CPRT's vehicles are sold on behalf of insurance companies and are usually vehicles involved in an accident or to a lesser extent a natural disaster. Typically, the damaged vehicle is towed to a storage facility or a vehicle repair facility for temporary storage pending insurance company examination. The vehicle is inspected by the insurance company's adjuster, who estimates the costs of repairing the vehicle and gathers information regarding the damaged vehicle's mileage, options and condition in order to estimate its pre-accident value (PAV); this is also referred to as actual cash value (ACV).
The adjuster determines whether to pay for repairs or to classify the vehicle as a total loss based upon the estimated cost of repair, the vehicle's salvage value, the PAV, and customer service considerations. If the cost of repair is deemed to be greater than the PAV less the estimated salvage value, the insurance company generally will classify the vehicle as a total loss and will thereafter assign the vehicle to a vehicle auction and remarketing services company, settle with the insured and receive title to the vehicle.
Automobile manufacturers continuously incorporate new standard features, including unibody construction utilizing exotic metals, passenger safety cages with surrounding crumple zones to absorb impacts, plastic and ceramic components, airbags, adaptive headlights, computer systems, advanced cameras, collision warning systems, and navigation systems. CPRT's experience is that these additional features mean that newer vehicles involved in accidents are more costly to repair and, accordingly, more likely to be deemed a total loss for insurance purposes.
Q2 2019 Results and Guidance
CPRT's Q2 and YTD2019 results can be found here. Its February 20, 2019 Press Release can be found here.
When comparing results for the similar period in FY2018 it is important to keep in mind that the first 6 months of FY2018 were distorted by Hurricane Harvey. In that period, CPRT incurred losses of nearly $10 million on an operating basis. In Q1 2018, CPRT disproportionally captured storm related costs while in Q2 2018 it disproportionally captured storm related revenue.
On The February 20, 2019 earnings conference call, management made a point of communicating key metrics with and without the effects of Hurricane Harvey.
In Q2 2019, CPRT recorded record Q2 revenue, gross profit and operating income. It reported global revenue growth of 5.6% with an unfavorable year-over-year (YoY) currency effect of $4.9 million from foreign operations primarily due to the relative strength of the dollar in comparison to pound sterling and the Brazilian Real. Excluding the effect of Hurricane Harvey, CPRT`s revenue growth was 17%.
Global service revenue growth was 3.7% YoY and excluding Hurricane Harvey it was 13.7%.
Purchased car growth of 19.1% YoY was driven largely by the international businesses with a roughly even split between the UK and Germany; CPRT owned inventory of $28.3 million at the end of Q2 is negligible in the context of the overall business.
Global units sales declined slightly at 0.6% YoY with a slight U.S. unit decline of 3.7% and international unit growth of 18.7%. Excluding Hurricane Harvey in FY2018, global unit sales grew 7.7% and U.S. units grew 5.7%. U.S. unit growth was driven by both insurance and non-insurance segments.
Global inventory grew at 6.6% YoY and 7.7% if we exclude the effect of Hurricane Harvey.
Gross profits grew 8.7% YoY and 13.6% excluding Hurricane Harvey.
Gross margin increased from 41.7% to 42.9%. Excluding the effect of Hurricane Harvey, however, gross margin compressed ~1% which is explained almost entirely by the slight mixed shift through purchased car revenue.
GAAP operating income growth was 9.1% in Q2 but excluding Hurricane Harvey that same operating income would have grown 15.5%.
Q2 operating cash flow was $107.5 million with gross CapEx of $74.4 million; ~60% of the CapEx was attributable to capacity expansion and lease buy outs with the balance attributable to maintenance and other activities.
CPRT purchased 7.6 million shares of CPRT stock in the open market at a weighted average price just below $48 with the total outlay being ~$0.365B. Funding for these share purchases came from cash on hand and revolver draw of $93 million; CPRT had available liquidity of more than $0.75B at the end of Q2.
Credit Ratings
CPRT's debt is not rated by the major ratings agencies.
CPRT has a Credit Agreement containing customary affirmative and negative covenants. Details can be found on page 14 of CPRT's Q2 10-Q. CPRT was in compliance with all terms and conditions of its credit agreements as at the end of Q2 2019.
Valuation
CPRT closed at $59.25 on March 22, 2019 and the following valuations are based on this closing price.
For the first 6 months of FY2019 (ending January 31, 2019) CPRT generated diluted EPS of $1.01 versus $0.75 for the same period in the previous fiscal year.
CPRT is growing quickly with Diluted EPS for FY2014 – FY2018 of $0.68, $0.84, $1.11, $1.66, and $1.73 so I think I am being reasonably conservative if I increase the FY2019 earnings by ~15% to ~$2.00. This does not seem like much of a stretch with diluted EPS of $1.01 for the first 6 months of FY2019.
On this basis, CPRT's forward diluted PE would currently be ~29.63; its 5 year average PE is ~25.4.
Management does not provide earnings guidance but FY2019 projected adjusted diluted EPS from a dozen analysts is $2.16. Using the current stock price we get a forward adjusted diluted PE of ~27.43.
CPRT is certainly in growth mode and thus warrants a PE is the low/mid 20s but the forward PE levels reflected above strike me as somewhat elevated.
Dividend, Dividend Yield, Dividend Payout Ratio
CPRT does not, and has never, paid a dividend. There is no indication it intends to initiate a dividend.
Final Thoughts
Following my CPRT analysis I like what I see. The issue I have is its current valuation.
Interestingly, CPRT's share price pulled back to ~$45 just prior to Christmas 2018 from the mid $60s in early September. Current market conditions are such that I expect equity prices, in general, to pullback following the rapid run-up evidenced subsequent to late December. I am not, therefore, aggressively acquiring shares in these market conditions and, in fact, I have initiated short-term out-of-the-money covered calls on shares I view as being richly valued.
A price drop to ~$50, in my opinion, does not seem to be totally out of the realm of possibility. If CPRT were to drop to this level we would have a forward diluted PE of 25 which is more in line with the 5 year average PE of 25.4. If CPRT's share price were to drop to this level for reasons other than company specific reasons, I would very seriously revisit CPRT to determine whether I should acquire shares.
I wish you much success on your journey to financial freedom.
Thanks for reading!
Note: I sincerely appreciate the time you took to read this article. Please send any feedback, corrections, or questions to [email protected].
Disclaimer: I have no knowledge of your individual circumstances and am not providing individualized advice or recommendations. I encourage you not to make any investment decision without conducting your own research and due diligence. You should also consult your financial advisor about your specific situation.
Disclosure: I do not currently hold a position in CPRT and do not intend to initiate a position within the next 72 hours unless the price drops to the level reflected in the 'Final Thoughts' section of this article.
I wrote this article myself and it expresses my own opinions. I am not receiving compensation for it and have no business relationship with any company whose stock is mentioned in this article.