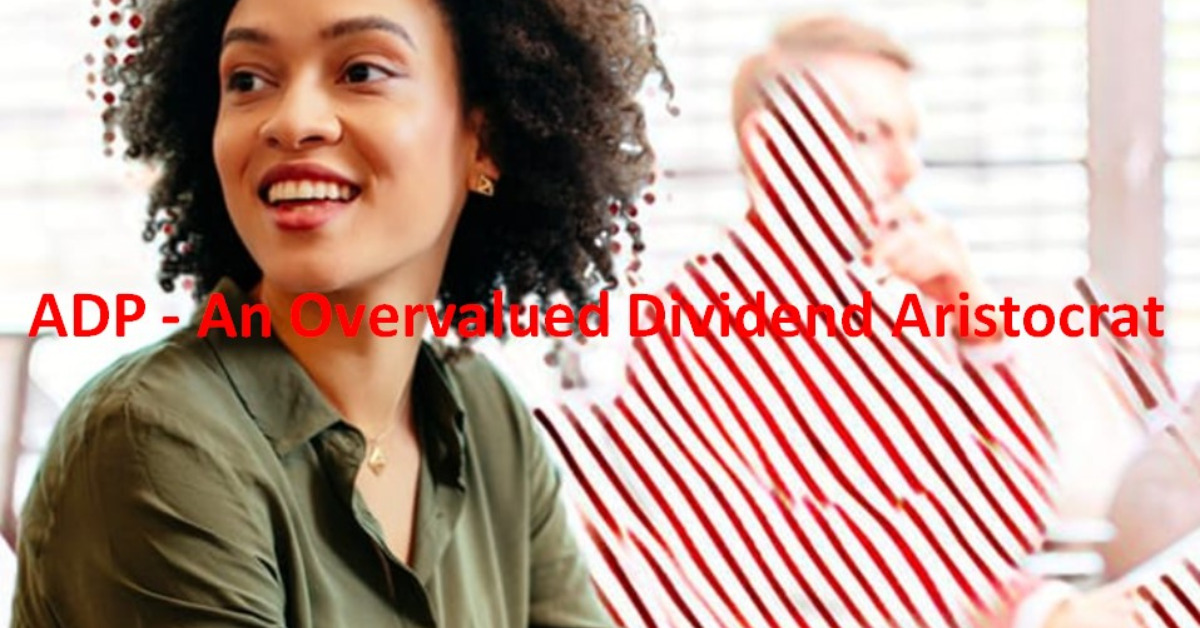 My most recent guest post entitled ADP - An Overvalued Dividend Aristocrat at Dividend Power - The Power of Dividend Growth Investing is based on Q3 2021 and YTD results and guidance.
I will now be periodically contributing guest posts for Dividend Power.
Previous article contributions are Genuine Parts Company – A Slightly Overvalued Dividend King and CME Group Is A Unique Dividend Gem.
Looking at the oldest investment account statements I can locate, I know I am an ADP shareholder dating back to early 2005. I have automatically reinvested the quarterly dividends in my 16+ years as an ADP shareholder.
In my April 2021 holdings review, I reflect ADP as my 20th largest holding; this exposure is in a retirement account for which I do not disclose details.
ADP has increased its quarterly dividend every year I have been a shareholder. In fact, ADP is a member of the Dividend Aristocrats, a group of companies in the S&P 500 Index with dividend increases for at least 25 consecutive years; ADP's track record is 46 consecutive years.
In addition to the appreciation in the value of my ADP shares, I received shares in:
Broadridge Solutions (BR)
CDK Global (CDK)
when these entities were spun-off from ADP in March 2007 and September 2014.
On April 28, 2021, ADP released Q3 2021 and YTD results and guided for the remainder of the current fiscal year. My ADP review at Dividend Power - The Power of Dividend Growth Investing is based on this information and ADP's share price at the time I wrote the article.
ADP - An Overvalued Dividend Aristocrat - Final Thoughts
Based on my analysis, I view ADP as an overvalued Dividend Aristocrat that should be on your watchlist.
Stay safe. Stay focused.
I wish you much success on your journey to financial freedom.
Note: Please send any feedback, corrections, or questions to [email protected].
Disclosure: I am long ADP, BR, and CDK.

Disclaimer: I do not know your individual circumstances and do not provide individualized advice or recommendations. I encourage you to make investment decisions by conducting your own research and due diligence. Consult your financial advisor about your specific situation.