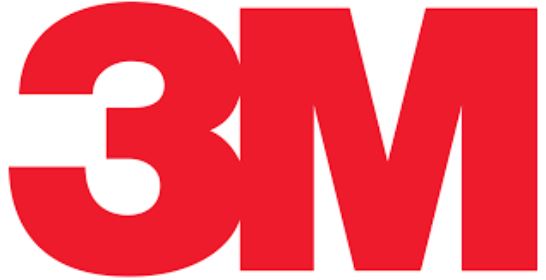 3M Company (MMM) is experiencing significant challenges. Following the release of Q1 2019 results on April 25, 2019, its share price dropped ~$29.
Management has indicated that aggressive action is being taken to improve results.
I am of the opinion MMM's share price will remain under pressure for at least the next few months and present a reasonably conservative option strategy which can be employed if you do not own the underlying shares.
Summary
MMM released less than stellar Q1 2019 on April 25, 2019 and shares plunged from ~$220 to ~$191.
Moody's has cut MMM's credit rating a few notches over the past decade.
The dividend payout ratio has increased from 37.3% in 2012 to ~63.8% - ~67.5% based on current EPS guidance for FY2019.
Management is taking aggressive action to improve results as disclosed in Q1's Earnings Call.
Given my outlook on a potential market pullback within the next few months I think there is a reasonable probability MMM's share price will remain under pressure between now and the expiry dates of the options proposed.
NOTE: I go to the gym daily and now see several of the television monitors tuned to business news channels which gym members are closely monitoring during their workouts. When I see this type of behavior I get visions of the dot.com bubble. In my opinion, a broad market pullback is not out of the realm of possibility, and therefore, I have refrained from deploying new money. Instead, I have begun to employ a greater use of relatively conservative option strategies.
Introduction
I have written a few 3M Company (MMM) articles with my January 31, 2019 article suggesting investors would be wise to wait for shares to pullback. Following that article MMM's share price promptly proceeding to rise!
I thought the increase in MMM's share price was not justified and on March 26, 2019 I wrote that I had initiated May 17, 2019 $220 covered calls. In my opinion I thought these options would expire worthless.
Once again, MMM's share price proceeded to rise and by April 23rd, the share price had reached a high of $219.50. Then….MMM released Q1 results which were less than stellar and the share price plunged to close at $190.72 on April 25th.
Following the plunge in MMM's share price, the May 17, 2019 $220 covered calls on which I received $1.51/share (before commission) are now virtually worthless. If MMM's share price remains below $220 at expiry I will retain my shares and 100% of the premium I collected when I wrote the calls.
MMM has clearly fallen out of favor with many investors yet many of these same investors are gravitating to companies such as Lyft, Inc. (LYFT) and Pinterest, Inc. (PINS) which have yet to generate a profit or positive free cash flow. Now we have Uber which has announced its intent to go public where the company's market cap could be as high as $83.5B.
In my opinion, it will likely take a few quarters of decent results before the investment community warms up to MMM. As such, I think MMM's share price will remain under pressure for at least the next several months.
If you are of a similar opinion then you may be interested in the following option trades. (cont'd.)
Please click here to read the complete version of this article.
Members of the FFJ community can access reports I generate on high quality companies which add long-term shareholder value. In an effort to help you determine whether my offering is of any value to you I am pleased to offer 30 days' free access to all sections of my site. No commitments. No obligations. That's 30 days from the time you register at absolutely no cost to you!
I hope you found this article helpful and wish you much success on your journey to financial freedom.
Thanks for reading!
Note: I sincerely appreciate the time you took to read this article. Please send any feedback, corrections, or questions to [email protected].
Disclaimer: I have no knowledge of your individual circumstances and am not providing individualized advice or recommendations. I encourage you not to make any investment decision without conducting your own research and due diligence. You should also consult your financial advisor about your specific situation.
Disclosure: I am long MMM.
I wrote this article myself and it expresses my own opinions. I am not receiving compensation for it and have no business relationship with any company whose stock is mentioned in this article.