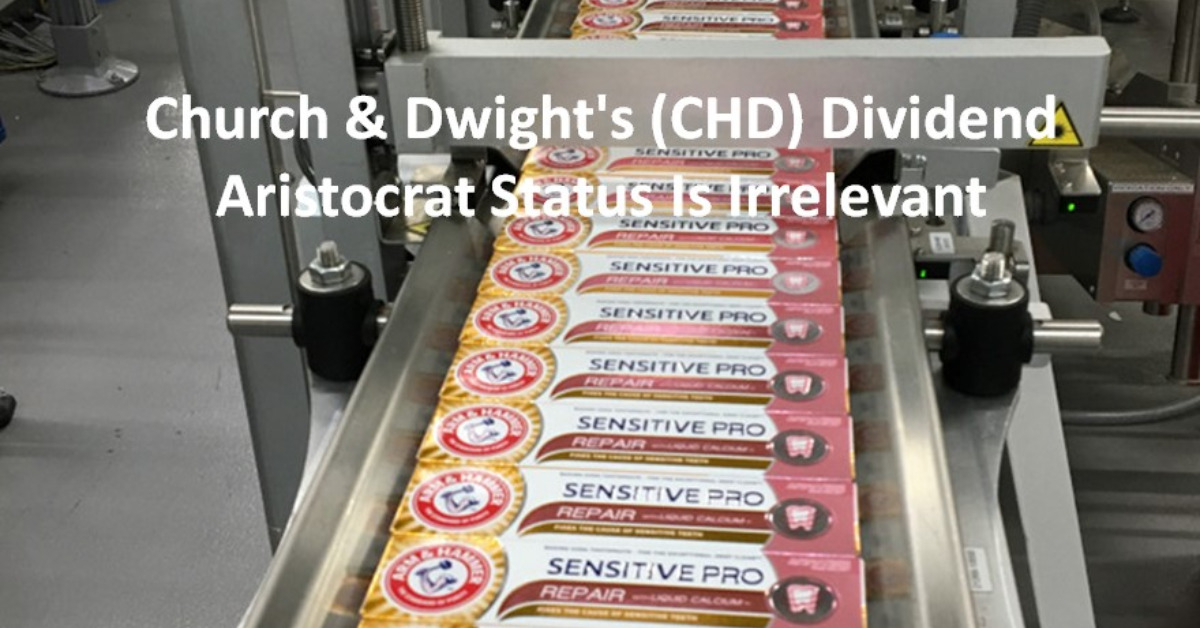 In January 2022, Church & Dwight (CHD) became a member of the S&P 500® Dividend Aristocrats® Index; the S&P 500 Dividend Aristocrats are high-quality companies that have grown their dividends for at least 25 consecutive years. Church & Dwight's Dividend Aristocrat status is irrelevant, however, because it is a past performance metric.
While it is easy to compare past and present performance, it does not add much value when trying to determine if a company is a good investment. Investors should, rather, focus on a company's potential performance and gauge the company's risk and valuation.
My previous post about CHD at Dividend Power was published over a year ago. I also last reviewed it on this site on January 30, 2022. When I wrote these posts, CHD's valuation was too rich. I did, however, indicate I would consider adding to my exposure if CHD's valuation retraced to a more reasonable level.
Now that we have Q3 and YTD2022 results and a revised FY2022 outlook, I revisit the company in my guest post at Dividend Power.
I wish you much success on your journey to financial freedom!
Note: Please send any feedback, corrections, or questions to [email protected].
Disclosure: I am long CHD.
Disclaimer: I do not know your circumstances and do not provide individualized advice or recommendations. I encourage you to make investment decisions by conducting your research and due diligence. Consult your financial advisor about your specific situation.
I wrote this article myself and it expresses my own opinions. I do not receive compensation for it and have no business relationship with any company mentioned in this article.