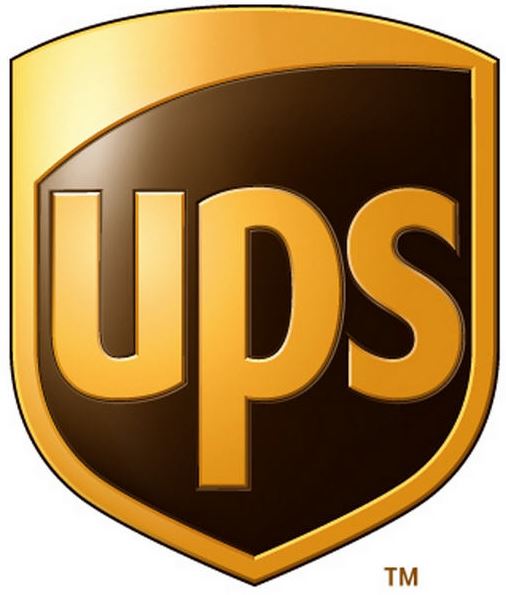 United Parcel Service (UPS) released Q4 and FY2018 results and FY2019 guidance on January 31, 2019.
Amazon's expansion into logistics presents a threat to UPS. UPS is fully aware of this and is taking the approrpiate course of action to fend off this new competitor.
UPS has outlined 4 Strategic Imperatives for revenue quality improvement and operating cost reductions between 2018 and 2022.
Summary
UPS reported Q4 and FY2018 results on January 31, 2019 and provided guidance for FY2019.
In FY2018, UPS generated $6.1B of Free Cash Flow, reinvested $6.6B into its global network, and returned $4.2B to shareowners through $1B in share repurchases and $3.2B in dividends.
In September 2018 UPS held its 2018 Transformation Conference in which it outlined to the investment community its 4 Strategic Imperatives and how it intends to transform and enhance its business strategy to boost future earnings.
I am of the opinion UPS is taking the appropriate measures to become increasingly efficient in an effort to fend off Amazon.
Introduction
With United Parcel Service (NYSE: UPS) having released its Q4 and FY2018 results on January 31st and a dividend increase likely to be announced the first week of February I am taking this opportunity to analyze the company to determine whether this is an opportune time to add to my existing exposure.
2018 Transformation Conference
Before delving into UPS's most recent results I will take this opportunity to touch upon UPS's transformation and enhanced business strategy to boost future earnings which was presented to the investment community in September 2018.
At this conference UPS outlined its transformation initiatives based on the outlook for revenue quality improvement and operating cost reductions between 2018 and 2022. The outcome UPS expects to achieve is an incremental increase to adjusted EPS in the range of $1.00 - $1.20 by 2022.
The focus is on the following four strategic imperatives where UPS views itself as being well-positioned for profitable growth.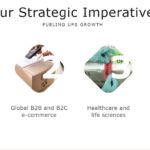 Source: UPS – 2018 Transformation Conference – September 13 2018
Continued expansion of high-growth international markets where UPS efficiently connects domestic and export customers to its global network;
Profitable expansion from both B2B and B2C e-commerce, as U.S. industry package revenue is expected to grow by 40% from 2017 to 2022, and crossborder e-commerce volume is expected to grow by 28% over the next three years;
Further penetration of the Healthcare and Life Sciences logistics market given the increasing shift toward home healthcare;
Enhancing services and value for Small- and Medium-sized businesses. UPS is repositioning its commercial and service strategies to help this growing economic segment reduce logistics complexity and costs and to take advantage of UPS-offered technology platforms.
This business strategy includes continued capital investment in UPS's vast global network. New and renovated facilities, aircraft and fleet assets will be coming online at record levels during the next four years.
Within the next couple of years, UPS will add 350,000 - 400,000 pieces per hour of sorting capacity in the U.S. on an annual basis. This is about 7 times the additional sorting capacity added in 2017.
Presently, nearly 50% of UPS's nearly 35 million sorted packages per day are processed using new more-automated facilities. When this phase of UPS's Global Smart Logistics Network enhancement is completed by 2022, 100% of eligible volume in the U.S. will be sorted using these new more highly automated sites.
Seven new 'super hub' automated sorting facilities will be opened in the next few years with 30-35% higher efficiency than comparable less-automated facilities. In addition, more than 70 expansion projects will be implemented during this period.
In the past couple of years UPS has significantly increased total International capacity having allocated much of the added volume to higher-margin export and premium services.
In addition, intercontinental air express capacity has risen more than 10% as new, higher capacity cargo jets are being added to the fleet.
UPS has also completed about 66% of its previously announced European network expansion. This includes the new 'super-hubs' in Paris and London and several other new sorting and delivery facilities throughout the region.
One of the main elements of UPS's company-wide drive for efficiency is the use of common processes and leveraging scale to reduce procurement and operating costs. UPS is also using technology to streamline back-office activities and is outsourcing certain transactional activities and broadening spans of control within management for greater overall efficiency. (cont'd.)
Please click here to read the complete version of this article.
Members of the FFJ community can access reports I generate on high quality companies which add long-term shareholder value. In an effort to help you determine whether my offering is of any value to you I am pleased to offer 30 days' free access to all sections of my site. No commitments. No obligations. That's 30 days from the time you register at absolutely no cost to you!
I wish you much success on your journey to financial freedom.
Thanks for reading!
Note: I sincerely appreciate the time you took to read this article. Please send any feedback, corrections, or questions to [email protected].
Disclaimer: I have no knowledge of your individual circumstances and am not providing individualized advice or recommendations. I encourage you not to make any investment decision without conducting your own research and due diligence. You should also consult your financial advisor about your specific situation.
Disclosure: I am long UPS.
I wrote this article myself and it expresses my own opinions. I am not receiving compensation for it and have no business relationship with any company whose stock is mentioned in this article.