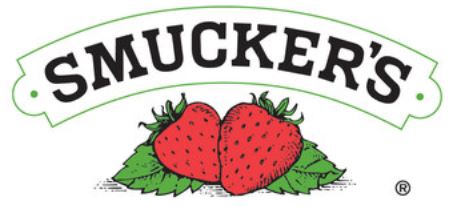 I recognize SJM is a company undergoing a transformation and in exchange for my patience while it undergoes this transformation I want to generate a ~15% annual yield on my original investment (dividend and option income).
Summary
SJM is a company undergoing a transformation. Short-term results can, therefore, occasionally fall short of projections.
Other well known names in the Consumer Goods, Processed and Packaged Goods space have performed poorly over the past year.
SJM is attractively valued. Its forward adjusted PE has not been this low since the Financial Crisis.
I am employing a conservative option strategy to generate additional income while I wait for SJM's stock price to recover.
While attractively valued I suggest you pass on SJM.
Introduction
In previous The J.M. Smucker Company (NYSE: SJM) articles (August 21, 2018) and (August 22, 2018) I indicated I was employing the use of a short-term out of the money covered call option strategy to generate some additional income. The option contracts discussed in those articles all expired worthless which means I retained the option premium and the underlying shares.
To date this option strategy has generated a few thousand dollars in option premium which has helped offset the decline in the value of the underlying shares held in the FFJ Portfolio.
On November 15 I once again employed a covered call option strategy to generate additional income and wrote about it here.
Today (November 28), SJM released its Q2 and YTD results. These results were not well received and SJM shares took another hit. In this article I discuss the option transactions I initiated subsequent to the announcement of the Q2 results.
SJM is certainly not alone when it comes to name brand Consumer Goods (Processed and Packaged Goods) companies whose stock price has been under pressure. One look at the stock charts for the following companies in this space will attest to this.
Being a relatively patient investor with a long-term outlook I am not about to liquidate my SJM position. I will, however, continue to employ my conservative option strategy which provides me with the opportunity to generate additional income/cash flow while I wait for business conditions to improve.
Please click here to read the complete version of this article.
Members of the FFJ community can access reports I generate on high quality companies which add long-term shareholder value. In an effort to help you determine whether my offering is of any value to you I am pleased to offer 30 days' free access to all sections of my site. No commitments. No obligations. That's 30 days from the time you register at absolutely no cost to you!
Note: I sincerely appreciate the time you took to read this article. Please send any feedback, corrections, or questions to [email protected].
Disclaimer: I have no knowledge of your individual circumstances and am not providing individualized advice or recommendations. I encourage you not to make any investment decision without conducting your own research and due diligence. You should also consult your financial advisor about your specific situation.
Disclosure: I am long SJM, V, MA, and MSFT.
I wrote this article myself and it expresses my own opinions. I am not receiving compensation for it and have no business relationship with any company whose stock is mentioned in this article.