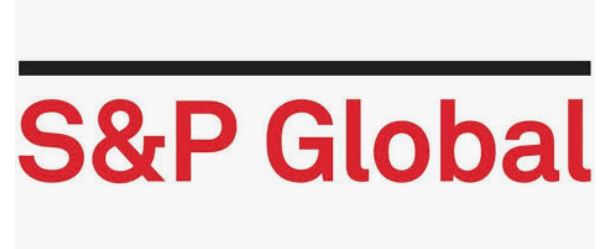 Investors should consider S&P Global Inc. (SPGI) if interested in a high quality growth stock in which to invest for the long-term.
Summary
SPGI released its Q4 and FY2018 results and provided FY2019 guidance on February 7th.
It benefits from a wide economic moat and an asset-light business model.
SPGI is one of very few companies which have continually increased its dividend for 45+ consecutive years.
The quarterly dividend was just recently increased 14% and the compound annual growth rate during the 2006 – 2019 timeframe is in excess of 9%.
SPGI is an attractive long-term investment for investors not seeking a high dividend yield; SPGI's current dividend yield is ~1.17%.
I am patiently waiting to add to my position as I anticipate another broad market pullback.
Introduction
Readers unfamiliar with the extent of S&P Global Inc.'s (SPGI) extensive operations are encouraged to review the 2018 Investor Fact Book.
Many investors think of SPGI solely as a 'ratings' company, but operations consist of 4 reportable segments. By holding a commanding percentage of the global ratings market, SPGI has a relationship with companies to which it can cross-sell services provided by the following:
SPGI held its Global Investor Day on May 24, 2018 and supporting information can be found here.
The following images provide a high level overview of the extent to which SPGI has grown since 2011 and the current magnitude of SPGI's business.
Source: SPGI – May 24 2018 Investor Day Presentation
Over the past few years, SPGI has invested in growth and efficiency-enabling technologies so as to create shareholder value. It has transformed its business with a focus on reorienting its portfolio in favor of 'growth assets'. This has resulted in shareholder returns far in excess of that generated from an investment in the S&P500 and from that generated by SPGI's Peer Group.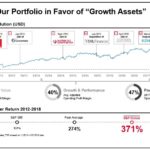 Source: SPGI – May 24 2018 Investor Day Presentation
Investments continue to be made to improve SPGI's product offering, to introduce new technology, and to enter new geographies. The following image depicts the framework that SPGI is following to maximize shareholder value.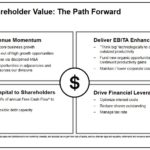 Source: SPGI – May 24 2018 Investor Day Presentation
SPGI is committed to returning at least 75% of annual free cash flow to shareholders each year while maintaining flexible debt capacity.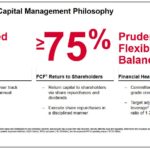 Source: SPGI – May 24 2018 Investor Day Presentation
In addition to the Investor Day presentation for which I have provided a link earlier in this article, I encourage you to read items 1 and 1a) in SPGI's recently released FY2018 Form 10-K. These sections provide an overview of SPGI's business and the primary risks and uncertainties that could materially and adversely affect the business, financial condition, and results of operations.
At the time of my March 4, 2018 article I came to the conclusion that SPGI was overvalued and suggested investors patiently wait for a better entry point.
Fast forward to my follow up article on October 26, 2018 and I expressed my opinion that SPGI shares were fairly valued. On this basis I disclosed that I had just acquired 200 shares for the 'side accounts' within the FFJ Portfolio; the purchase price was ~$175.88/share.
Fast forward to February 7, 2019 and SPGI has released Q4 and FY2018 results and FY2019 guidance. It has also announced an increase in its quarterly dividend.
I now take this opportunity to revisit SPGI to determine whether the current ~$195 share price relative to FY2019 guidance provided by SPGI is such that the acquisition of further shares is appropriate.
Q4 and FY2018 Results
SPGI's Q4 and FY2018 results can be found here.
The return of volatility and uncertainty to the markets in 2018 caused by rising interest rates, trade negotiations, Brexit and the unwinding of global monetary stimulus impacted debt issuance and thus affected SPGI's Ratings business. SPGI's remaining 3 businesses, however, performed well thus enabling the company to deliver strong financial results. (cont'd.)
Please click here to read the complete version of this article.
Members of the FFJ community can access reports I generate on high quality companies which add long-term shareholder value. In an effort to help you determine whether my offering is of any value to you I am pleased to offer 30 days' free access to all sections of my site. No commitments. No obligations. That's 30 days from the time you register at absolutely no cost to you!
I wish you much success on your journey to financial freedom.
Thanks for reading!
Note: I sincerely appreciate the time you took to read this article. Please send any feedback, corrections, or questions to [email protected].
Disclaimer: I have no knowledge of your individual circumstances and am not providing individualized advice or recommendations. I encourage you not to make any investment decision without conducting your own research and due diligence. You should also consult your financial advisor about your specific situation.
Disclosure: I am long SPGI.
I wrote this article myself and it expresses my own opinions. I am not receiving compensation for it and have no business relationship with any company whose stock is mentioned in this article.