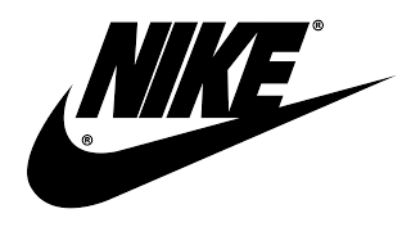 Investors should consider Nike, Inc. (NKE) if interested in a high quality growth stock in which to invest for the long-term. It does, however, currently appear to be overvalued.
Summary
In early February 2019 I viewed NKE as expensive and wrote April 2019 $87.50 covered calls.
NKE released strong Q3 results after the March 21st market close but results disappointed investors and its share price pulled back over 6.50% on March 22nd from the previous day's ~$88 close.
I view NKE as a solid long-term investment and intend to acquire additional NKE shares for the FFJ Portfolio but will patiently bide my time for a better valuation.
Introduction
On March 21, 2019, Nike, Inc. (NKE) reported financial results for Q3 2019 which ended February 28, 2019 following the market close. While NKE continues to be firing on all cylinders, Mr. Market has not reacted kindly to the reported results and NKE's share price has taken a hit.
I hold several hundred NKE shares in the FFJ Portfolio and am of the opinion that NKE's long-term growth prospects are extremely promising. Having said this, I was becoming increasingly concerned about NKE's valuation which is the reason why I wrote short-term out-of-the-money covered calls in February 2018; I disclosed this trade in my February 4, 2019 article.
I have written recent articles in which I have disclosed my use of a conservative short-term out-of-the-money covered call option strategy when I think there is a strong probability a company's valuation is stretched.
When I employ this strategy I am merely trying to skim additional income from my holdings. I certainly do not want to part ways with the underlying shares so I seek strike prices which provide me with what I think is a reasonable buffer.
In the case of NKE, shares were trading at ~$82 when I initiated my NKE option trade ($87.50 strike price with an April 18, 2019 expiry); I received a $1.35/share premium and following the March 22, 2019 plunge in NKE's share price this option is valued at ~$0.40/share meaning I am currently ahead ~$0.95/share (I know this can very quickly change!).
On December 20, 2018, NKE had released Q2 results in which it had reported $1.19 EPS. I extrapolated earnings to estimate FY2019 earnings of $2.38 and added a buffer; I used projected diluted earnings of ~$2.50. I figured that if NKE's share price was to rise to $87.50 and it did generate FY2019 earnings of $2.50 then NKE's diluted PE would be ~35.
There is no disputing NKE is a great company but a diluted PE of ~35 is certainly a lofty level and is certainly much higher than valuation levels exhibited over the past 10 years.
So, what happened subsequent to me writing those covered calls?
Well, Mr. Market has certainly not been behaving rationally and, to quote New York Yankees Hall of Famer Yogi Berra, it has certainly looked like 'déjà vu all over again'. Those of you who have been investing for some time can recall prior periods of irrational exuberance and can see some similarities with what we have recently witnessed.
Looking at the magnitude in which our investments have appreciated in recent months I am of the strong opinion that further growth in equity values is going to be far more subdued in the upcoming months; I wouldn't be surprised to see a nice correction!
In my opinion, several major global economies face a number of major headwinds and investors should be prepared to get accustomed to looking at daily stock price changes which have a 'minus' sign a bit more frequently than the degree to which they have become accustomed.
If we look at NKE specifically, NKE's share price rose above my $87.50 strike price to close at $88.01 on March 21, 2019! Following the release of Q3 2019 results after the market close on March 21st, however, and NKE is now trading at ~$82.19; this is very similar to when I initiated my covered calls.
NKE reported Q3 2019 diluted EPS of $1.87. Very simplistically, divide this by 3 and we get average quarterly earnings of ~$0.623.
As noted further in this article, US tax reform regulations have yet to be finalized so let's be prudent in estimating FY2019 diluted EPS. Let's say NKE has a fantastic Q4 and generates $0.68 EPS. This means NKE's FY2019 diluted EPS would be ~$2.55. If we use the $87.50 strike price from my covered call and $2.55 we get a forward diluted PE of ~34.3. This level is still well above what I consider reasonable for NKE even though it is a great company!
With NKE trading at ~$82.19 and my optimistic FY2019 $2.55 diluted EPS estimate I still get a lofty forward diluted PE of ~32.23.
I certainly to do not profess to be able to accurately predict how a company's stock price is going to perform in the short-term but I still stand by my February decision to initiate NKE short-term out-of-the-money covered calls.
Please click here to read the complete version of this article.
Members of the FFJ community can access reports I generate on high quality companies which add long-term shareholder value. In an effort to help you determine whether my offering is of any value to you I am pleased to offer 30 days' free access to all sections of my site. No commitments. No obligations. That's 30 days from the time you register at absolutely no cost to you!
I wish you much success on your journey to financial freedom.
Thanks for reading!
Note: I sincerely appreciate the time you took to read this article. Please send any feedback, corrections, or questions to [email protected].
Disclaimer: I have no knowledge of your individual circumstances and am not providing individualized advice or recommendations. I encourage you not to make any investment decision without conducting your own research and due diligence. You should also consult your financial advisor about your specific situation.
Disclosure: I am long NKE.
I wrote this article myself and it expresses my own opinions. I am not receiving compensation for it and have no business relationship with any company whose stock is mentioned in this article.