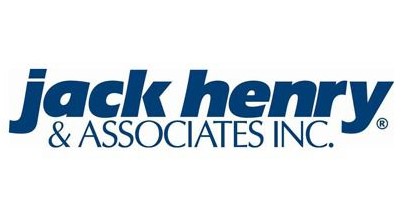 Jack Henry & Associates, Inc. (JKHY) is a leading provider of technology solutions and payment processing services primarily for financial services organizations.
Summary
Jack Henry & Associates is a leading provider of technology solutions and payment processing services primarily for financial services organizations.
Despite various general downward industry trends there are sufficient upward industry trends which provide an opportunity for JKHY to continue to grow.
JKHY returns value to shareholders through the distribution of dividends, share repurchases, and acquisitions.
The company has no long-term borrowings.
JKHY consistently generates strong Free Cash Flow.
JKHY established its dividend policy in 1990 and the dividend has increased every fiscal year since its inception.
Introduction
In my March 24, 2019 Copart, Inc. (CPRT) post I looked at a company which certainly is not a household name like the vast majority of companies I analyze. Jack Henry & Associates, Inc. (JKHY) is another company which does not typically hit most investor's 'radar'.
I favor investing in companies which have, among other things, a track record of positive Free Cash Flow and a low level of debt. My rationale for investing in such companies is that I have observed individuals/companies who/which have employed what I have perceived to be elevated levels of debt. Some have most certainly been successful but from personal observation during my 30+ year banking career, however, excessive levels of debt have typically resulted in less than a desired outcome.
This is why JKHY is a company which has attracted my interest! Looking at JKHY's results for the past several fiscal years I see it:
reported $0 long-term debt at the end of Q2 2019 other than non-current deferred revenues, non-current deferred income tax liability, and other long-term liabilities – the non-current deferred income tax liability represents ~88% of JKHY's long-term debt;
has consistently generated positive Free Cash Flow (FY 2009 – FY2018: 150, 139, 181, 185, 211, 230, 228, 201, 209, and 262 – expressed in millions);
has a Gross Margin % in the low 40s and an Operating Margin in the mid 20s;
established its dividend policy in 1990 and the dividend has increased every fiscal year since inception.
Historical Stock Performance
While JKHY is listed on the NASDAQ, the company's historical stock performance is compared to the S&P 500 in its FY2018 Annual Report.  I provide the link below so you can set your own metrics to see the extent to which JKHY's stock has outperformed the S&P500.
Business Overview
JKHY is a leading provider of technology solutions and payment processing services primarily for financial services organizations. Its solutions serve over 9,000 customers and are marketed and supported through three primary brands.
Jack Henry Banking supports banks, ranging from community banks to multi-billion-dollar institutions with assets up to $50B, with information and transaction processing solutions.
Symitar is a leading provider of information and transaction processing solutions for credit unions of all sizes.
ProfitStars provides highly specialized products and services that enable financial institutions of every asset size and charter, and diverse corporate entities outside the financial services industry, to mitigate and control risks, optimize revenue and growth opportunities, and contain costs.
Its integrated solutions are available for in-house or outsourced delivery.
The high quality of JKHY's solutions and high service standards foster long-term customer relationships and help it attract prospective customers.
Through internal product development, disciplined acquisitions, and alliances with companies offering niche solutions that complement JKHY's proprietary solutions, JKHY regularly introduces new products and services which generate new cross-sales opportunities across its three primary business brands.
JKHY provides compatible computer hardware for its in-house installations and secure processing environments for its outsourced solutions.
JKHY has 2 primary revenue streams.
Services and Support which includes:
"Outsourcing and cloud" fees that predominantly have contract terms of 5+ years;
"Product delivery and services" revenue which includes revenue from the sales of licenses, implementation services, consulting, and hardware;
"In-house support" revenue which is composed of maintenance fees and which primarily contain annual contract terms.
Processing Services and Support Processing revenue includes:
"Remittance" revenue from payment processing, remote capture and automated clearing house (ACH) transactions;
"Card" fees, including card transaction processing and monthly fees;
"Transaction and digital" revenue which includes transaction and mobile processing fees.
JKHY has 4 reportable segments: Core, Payments, Complementary, and Corporate and Other.
Key Customer Strategies, for which JKHY offers solutions, include:
Digital Experience - Banks and Credit Unions need a comprehensive digital strategy in order to compete;
Deposit Gathering – Financial institutions (FIs) are challenged to find sufficient deposits to fund ongoing lending opportunities;
Commercial Services - FIs require tools to expand their relationships with larger commercial customers for the purpose of pursuing loan and deposit growth opportunities;
Fraud and Security;
Outsourcing;
Efficiency Improvements - Most FIs are looking to improve processes, save time, and mitigate risk associated with manual processes;
Payments - The payments landscape continues to evolve and JKHY's clients need a suite of solutions including bill pay, credit, debit, ACH, real time, and access to Zelle and The Clearing House.
Zelle is a convenient way to send and receive money to almost anyone with an eligible U.S.-based bank account using their email address or U.S. mobile phone number.
A clearing house is a financial institution formed to facilitate the exchange (i.e., clearance) of payments, securities, or derivatives transactions. The clearing house stands between two clearing firms (aka member firms or participants). (cont'd.)
Please click here to read the complete version of this article.
Members of the FFJ community can access reports I generate on high quality companies which add long-term shareholder value. In an effort to help you determine whether my offering is of any value to you I am pleased to offer 30 days' free access to all sections of my site. No commitments. No obligations. That's 30 days from the time you register at absolutely no cost to you!
I wish you much success on your journey to financial freedom.
Thanks for reading!
Note: I sincerely appreciate the time you took to read this article. Please send any feedback, corrections, or questions to [email protected].
Disclaimer: I have no knowledge of your individual circumstances and am not providing individualized advice or recommendations. I encourage you not to make any investment decision without conducting your own research and due diligence. You should also consult your financial advisor about your specific situation.
Disclosure: I do not currently hold a position in JKHY and do not intend to initiate a position within the next 72 hours unless the price drops to the level reflected in the 'Final Thoughts' section of this article.
I wrote this article myself and it expresses my own opinions. I am not receiving compensation for it and have no business relationship with any company whose stock is mentioned in this article.