What Is It And How Does IT Work?
Hello and welcome to Financial Freedom Is a Journey! You're probably scratching your head right now wondering why this is the "better way to invest". Here's why.
I, Charles Fournier, personally manage a Multi-Million dollar portfolio of investments in companies listed on the TSX, NASDAQ and NYSE.
Why should you care? Because as a member of my program, I will share with you details of the companies in which I am investing for the FFJ Portfolio and for other portfolios for which I am not prepared to publicly disclose details. I will also share with you the rationale for my investment decisions.
Every month I publish valuable reports on North American publicly traded companies.
I spend several hours researching a company...
poring through Annual and Quarterly reports;

reviewing company presentations;

reading the transcripts of quarterly analyst calls;

listening to management presentations at conferences;

reading analyst reports;

and reading industry publications.
This way, you don't have to unless you choose to do so. In essence, I try to make it easy for you to make an educated decision on when to buy, when to sell, and when to do nothing.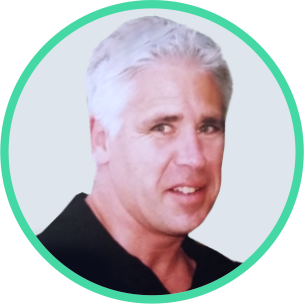 WHO AM I TAKING ADVICE FROM?
---
From The Desk Of Charles Fournier,
I am a successful equities investor. My goal is to help you become one too.
In this regard, I am pleased to offer you this service to provide you with solid and ongoing actionable information to help you become a successful investor.
There are inherent risks to investing in equities. I do, however, know that taking a long-term perspective when investing in well managed and shareholder-friendly companies with competitive advantages can lead to long-term wealth creation.
Over the course of time I have learned that, in life, there are 2 types of people.
those who sit back and wait for opportunities to fall in their lap, and
those who go out and seize the opportunities.
If you fall in the latter group, let me help you seize the opportunities.
WANT SUCCESSFUL EQUITY INVESTING EXPERIENCES?
---
#1 Focus on Quality
There are thousands of companies in which to invest. There is no reason to invest in a mediocre business. Focus on companies with a proven long-term record of stability, growth, and profitability.
#2 Proper Diversification
There is under-diversification and there is over-diversification.
Don't "put all your eggs in one basket". At the same time, don't "throw mud at the wall". If you have too much diversification it becomes increasingly difficult to monitor your holdings. In addition, over-diversification can result in outsized gains in a few holdings being relatively insignificant because your position was nominal in value to begin with.
#3 Pay Close Attention to Free Cash Flow
Revenue is vanity. Profit is sanity. Cash is reality.
Investing solely on the basis of a company's total revenue, earnings per share, and dividend yield can lead to poor investment decisions as these metrics can be manipulated by management.
Seek companies with a margin of safety by paying close attention to Free Cash Flow (FCF). Strong FCF allows companies to pursue opportunities that enhance shareholder value (eg. acquisitions, share repurchases, debt repayment, dividend increases).
#4 Sleep Well
There are things in life which will interfere with a restful sleep. Investing in companies which are going to give rise to feelings of distress, dismay, and consternation should not be one of these things. Invest in companies with a proven track record of success during various economic environments.
#5 Exit Strategy
Far too many investors initiate a position without putting in place any "Exit Strategy". Speak with investors who got caught in the euphoria during the "dot.com" bubble in the late 1990s and early 2000s. Many watched millions of dollars in paper profits evaporate and turn into losses because they "hung on".
#6 Seek Undervalued or Fairly Valued Companies
"It's far better to buy a wonderful company at a fair price than a fair company at a wonderful price."
- Warren Buffett
#7 Seek Companies which are Growing
Seek businesses which have a high rate of growth over multiple years and for which a high level of growth is projected. Be cognizant of disruptive technologies which may position a business much like "buggy whip" manufacturers during the advent of the automobile.
HOW CAN I HELP YOU BECOME FINANCIALLY FREE?
---
My advice to VIP Members is:
Capital preservation is of utmost importance so seek investments with a margin of safety;
Look for companies with competitive advantages, a proven track record of success, and investor friendly management;
Invest for the long-term with one potential objective being the ability to transfer a substantial portion of your investments to the next generation;
Rarely sell an investment unless it becomes extremely overvalued or the fundamentals of the company have dramatically changed where my original thesis for investing in the company no longer applies;
Do not invest in fads;
Seek a prudent level of diversification so as not to be overly exposed to a single company or a single industry;
Do not over-diversify as it becomes too difficult to truly understand multiple businesses and industries;
Do not invest solely on the basis of dividend yield or years of continuous dividend increases.
WHAT MAKES MY INVESTMENT ADVICE DIFFERENT?
---
I act on my "buy" or "sell" recommendation. I actually invest in, or divest of, the companies I analyze.
The FFJ Portfolio consists of investments in various companies totalling in excess of $1,000,000. I do, however, have undisclosed investments well in excess of those held in the FFJ Portfolio.  As part of your membership I also analyze those companies and provide my investment recommendations.
There are thousands of companies listed on the major North American stock exchanges (ie. NYSE, NASDAQ, TSX). Each month I will analyze and provide my investment recommendations .