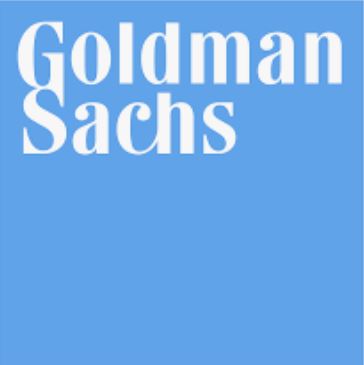 I view The Goldman Sachs Group, Inc. (GS) as a long-term investment.
I am currently of the opinion there is a reasonable probability GS's share price will rise within the next 6 months. Rather than purchase additional shares outright I have increased my exposure to GS by initiating a Bull Put Spread.
This option strategy allows me to benefit from my bullish outlook and know my maximum profit potential, cap my maximum loss, and know my breakeven level.
Summary
GS released results April 15, 2019 and its share price took a beating.
I am not prepared to bet against GS and am of the opinion there is a reasonable probability the share price will rise over the next few months.
I am currently long GS and have initiated a Bull Put Spread to demonstrate how you can gain exposure to a company if you think it's share price will rise but you are not prepared to invest additional money to acquire shares outright.
A bull put spread allows me to benefit from my bullish outlook and know my maximum profit potential, cap my maximum loss, and know my breakeven level.
Introduction
In my January 17, 2019 Goldman Sachs (GS) article I concluded that GS was attractively valued and represented a worthwhile long-term investment despite potential losses related to Malaysia's 1MDB corruption scandal.
Fast forward to the release of GS's Q1 results on April 15, 2019 and my sentiment has not changed.
GS is a powerhouse in the world of investing and I am not about to bet against it. It might get bruised and battered but I am reasonably confident it will still be a powerhouse long after I am no longer on this planet.
All articles to date in which I touch upon option trading opportunities have focused on situations in which I have owned the underlying shares (covered call trades). I recognize this does not help investors who are not in a similar situation so I am taking a different approach with today's article.
GS' shares trade for ~$202 as I compose this article. If you do not currently own GS shares and do not have $20,200 to acquire 100 GS shares then writing an article in which I discuss covered calls is going to be of little interest to you.
I, therefore, have just executed a Bull Put Spread in which I have increased my exposure to GS without acquiring additional shares to demonstrate how you can potentially employ this strategy.
Keep in mind that since I do not own the underlying shares of GS through this trade I am not entitled to receive any dividends. The manner in which I have executed the trade, however, has resulted in me collecting $835 in net option premiums (before nominal service charges).
I am fully cognizant that not all investment decisions pan out as planned. Since I am a reasonably conservative investor I want to ensure that my downside is limited if things don't turn out as planned. So, if you're thinking I am going to present a strategy in which to attain GS exposure which could result in substantial losses…fear not.
Although I am purchasing and selling GS options and am not acquiring an ownership interest in the company I still want to look at GS's financial position, YTD results, and outlook. (cont'd.)
Please click here to read the complete version of this article.
Members of the FFJ community can access reports I generate on high quality companies which add long-term shareholder value. In an effort to help you determine whether my offering is of any value to you I am pleased to offer 30 days' free access to all sections of my site. No commitments. No obligations. That's 30 days from the time you register at absolutely no cost to you!
I hope you found this article helpful and wish you much success on your journey to financial freedom.
Thanks for reading!
Note: I sincerely appreciate the time you took to read this article. Please send any feedback, corrections, or questions to [email protected].
Disclaimer: I have no knowledge of your individual circumstances and am not providing individualized advice or recommendations. I encourage you not to make any investment decision without conducting your own research and due diligence. You should also consult your financial advisor about your specific situation.
Disclosure: I am long GS.
I wrote this article myself and it expresses my own opinions. I am not receiving compensation for it and have no business relationship with any company whose stock is mentioned in this article.