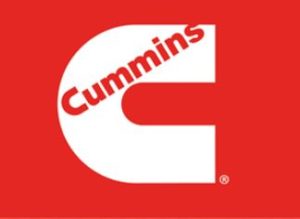 Cummins has pulled back ~26% from its $194 high set in late January 2018. This analysis looks at whether CMI would be an attractive addition to the FFJ Portfolio.
Summary
Cummins has retraced ~26% from a high of ~$194 set at the end of January 2018.
The company is forecasting strong revenue growth but warranty costs are taking a bite out of profits and further significant charges (~$400 million) are possible.
CMI's 15+ year returns greatly exceed that of the S&P500.
While CMI has a lengthy history of consecutive dividend payments, dividend increases have been spotty with lengthy periods in which the quarterly dividend has remained unchanged.
Introduction
I have recently analyzed companies in which I would like to initiate/increase my exposure. Regrettably, my findings are such that some of these wonderful companies are too expensive. I have, therefore, elected to patiently wait for better entry points.
In addition, the current geopolitical environment is such that I anticipate that within the next year a major event will transpire which will heighten market volatility. I am cautiously optimistic this heightened volatility will trigger meaningful retracements in stock prices thus providing me with the opportunity to acquire shares at more attractive valuations.
While I await some meaningful pullback in the price of stocks on my 'radar', I am still scanning the investment universe for companies which I think are fairly valued based on earnings expectations. In all honesty, however, current market conditions are making it difficult for me to find attractively valued companies which suit my relatively conservative investor profile.
Occasionally I will find companies I view as reasonably attractive. As recently as April I analyzed and wrote about Stanley Black & Decker (NYSE: SWK), 3M (NYSE: MMM), and Illinois Tool Works (NYSE: ITW).  In each article I indicated the company appealed to me from a long-term investment perspective so I followed through by initiating a position in SWK and ITW and adding to my existing MMM position.
Most recently, I reviewed multiple companies and noticed that Cummins Inc. (NYSE: CMI) had pulled back ~26% from its end of January 2018 high of ~$194. A pullback of this magnitude piques my interest and hence this article.
Please click here to read my CMI stock analysis.
Members of the FFJ community can access reports I generate on high quality companies which add long-term shareholder value. In an effort to help you determine whether my offering is of any value to you I am pleased to offer 30 days' free access to all sections of my site. No commitments. No obligations. That's 30 days from the time you register at absolutely no cost to you!