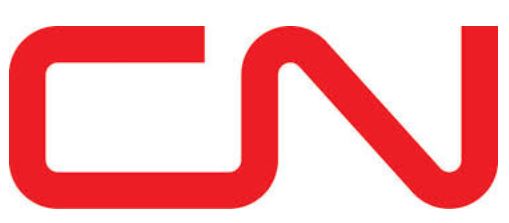 Canadian National Railway Company (TSX: CNR) released its Q3 2018 results on October 23rd and reported its highest quarterly revenue in its 99 year history. Net income, however, was hit by higher costs (there are very valid reasons for these higher costs).
It is a highly efficient operator and with this industry's high entry barriers, CNR is the type of company that might appeal to long-term investors.
Summary
CNR released its Q3 results on October 23rd and reported quarterly revenue of $3.688B - the highest in its 99 year history.
Net income was lower than in Q2 due to higher fuel prices, higher labour costs (increase in headcount and higher training costs for new employees), higher costs as a result of increased volumes of traffic and operating performance below 2017 levels, and the negative translation impact of a weaker Canadian dollar.
CNR has staged an impressive turnaround over the last couple of quarters under new leadership. The true test, however, will come during the winter season (the harsher the weather the greater the challenge).
Shares are currently fairly valued but current market weakness may put downward pressure on share price (view this as a positive).
NOTE: All figures are expressed in Canadian dollars.
Introduction
It is amazing how a company the size of Canadian National Railway Company (TSX: CNR) can turn around its fortunes in a relatively short timeframe when someone who truly understands the company and the industry takes the helm.
Earlier this year, the deterioration in CNR's performance was so severe that it was at a very high risk of losing business to Canadian Pacific Railway Ltd. (TSX: CP); more on this matter can be found in my July 25th article.
During the height of all the negative press I decided to acquire another 400 shares for the FFJ Portfolio at $98.20/share thus bringing my total CNR exposure in the FFJ Portfolio to 1117 shares (currently 1127 due to reinvestment of dividends).
When I decided to acquire these additional shares I recalled the following famous Warren Buffett quote:
"The best thing that happens to us is when a great company gets into temporary trouble . . . We want to buy them when they're on the operating table."
In my opinion, CNR is a great company which was experiencing severe issues that could, with the right leadership, be corrected.
CNR announced in September that it believes beefed-up inventories of locomotives, hopper cars and extra staff will help to prevent a repeat of last winter's grain-shipping backlog which farmers said cost them millions of dollars in lost income. In fact, CNR announced  it had ordered 60 additional locomotives from GE transportation; it had placed a 200 unit order in December 2017.
Fast forward to the present and CNR has just reported Q3 2018 results as at September 30th in which it has generated the highest quarterly revenue of its 99-year year history.
While some investors will view the pullback in CNR's share price to the current ~$107.8 from a high of ~ $118 set in early October as a negative, I encourage long-term investors to view this retracement in CNR's share price from a positive perspective.
Please click here to read the complete version of this article.
Members of the FFJ community can access reports I generate on high quality companies which add long-term shareholder value. In an effort to help you determine whether my offering is of any value to you I am pleased to offer 30 days' free access to all sections of my site. No commitments. No obligations. That's 30 days from the time you register at absolutely no cost to you!