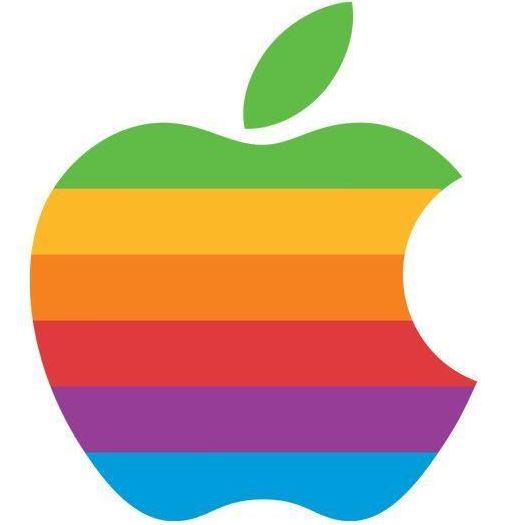 Following the market close on January 2, 2019, Apple (AAPL) informed the investment community that it was revising its Q1 2019 earnings forecast lower.
On January 3rd, AAPL's share price suffered a ~10% drop at which time I took the opportunity to acquire shares for the FFJ Portfolio.
In this article I explain my rationale for doing so and also why I am prepared to acquire additional shares should AAPL's share price retrace further.
Summary
On January 3rd, AAPL's share price sank ~10% after it announced on the 2nd a downward revision in its Q1 2019 guidance.
AAPL is, by far, Berkshire Hathaway's largest equity investment and ~73.3 million shares were purchased between in late 2017 and early 2018 when AAPL was trading in the $163 - $180 range.
AAPL has generated between ~$45B - ~$70B in Free Cash Flow (FCF) on an annual basis between FY2013 – 2018.
AAPL's plan is to become net-cash neutral over time and its cash rich position and ability to generate ample FCF provides it with several options which should benefit shareholders.
I acquired 300 shares for the FFJ Portfolio on January 3rd following the price plunge and will acquire additional shares if the share price falls further.
Introduction
Apple Inc. (NASDAQ: AAPL) certainly knows how to ring in the New Year!
On November 1, 2018 AAPL projected it would generate $89B - $93B in Q1 versus Wall Street consensus expectation of $92.74B.
On January 2, 2019 Tim Cook (AAPL's CEO) informed the investment community that AAPL's Q1 revenue will come in closer to ~$84B.
In his letter to AAPL investors, Cook indicates that tariffs imposed by the US and China on products from the opposite country have contributed to an economic slowdown in China; the Chinese economic slowdown decreases retail sales in the country and hurt Apple's overall business.
AAPL has acknowledged that the trade war is not solely the reason for its weaker results but it is definitely a significant factor. It has cited the strong US dollar, reduced battery replacement prices, and more as contributors to weaker than expected Q1 results.
AAPL faces more challenges on the trade front as current US tariffs on Chinese goods do not include many consumer electronics such as those manufactured by AAPL. In fact, some AAPL products were dropped from a preliminary list of goods that were subject to tariffs in September.
Trump (aka 'Tariff Man'), however, stated in November that the iPhone and other Apple products could be hit by the next round of tariffs which would cover the $255B in Chinese products not currently involved in the trade war. AAPL has warned of further harm to the company if additional tariffs are imposed.
While the US and China agreed to a trade war truce at the start of December, this truce is only set to last until March 1. To make matters worse, Tariff Man's lead trade negotiator reportedly wants to deploy additional tariffs to pressure the Chinese.
Despite reports of pain for American businesses and workers, Tariff Man has long said that the trade war is taking a much larger toll on China than the US. He argues that given the relative strength of the American economy (unemployment remains historically low, wage growth is picking up, consumer confidence is high, and Americans are still spending money at a solid clip), the US can afford to wait for the economic pain to force China into concessions.
In his line of thinking, the US can withstand blows from tariffs on $255B worth of Chinese goods (Beijing hit back with tariffs on $110B worth of American goods) because the underlying economic fundamentals are stronger than those in China.
The risk, however, is that Tariff Man underestimates the Chinese ability to withstand economic pain. Firstly, Chinese President Xi Jinping does not have to worry about an election anytime soon. Secondly, Beijing may still have the ability to prop up domestic firms in the event of protracted trade war.
Despite the risks of a protracted trade war, the White House believes the US has the upper hand in the trade battle with China, saying the declining earnings of companies in the country "puts a lot of pressure on China to make a deal."
Regardless of how this trade war plays out, it is very clear that AAPL and other companies are being hit hard. The head of aircraft manufacturer Airbus' China business, for example, recently stated that the trade war will have a "negative impact on China's aviation growth."
Let's Put Things In Perspective
AAPL is not in the business of surprising the investment community with terrible news hence the January 2nd Letter to AAPL investors in which Tim Cook states:
'While we anticipated some challenges in key emerging markets, we did not foresee the magnitude of the economic deceleration, particularly in Greater China. In fact, most of our revenue shortfall to our guidance, and over 100% of our YoY worldwide revenue decline, occurred in Greater China across iPhone, Mac and iPad.'
I do not take the negative ramifications of the current trade war on AAPL's performance lightly. I do, however, try to put things in perspective.
AAPL still expects the following for Q1:
Revenue of ~$84B;
Gross margin of ~38%;
Operating expenses of ~$8.7B;
Tax rate of approximately 16.5% before discrete items;
The number of shares used in computing diluted EPS to be ~4.77B. For comparison purposes, the weighted-average diluted shares outstanding as recently as fiscal 2013 was ~6.522B.
It is times like this where I pay heed to Warren Buffett's wise words…."Opportunities come infrequently. When it rains gold, put out the bucket, not the thimble."
In this article I explain why I have acquired 300 AAPL shares for the FFJ Portfolio the morning of January 3rd even though it is entirely possible that AAPL's share price could retrace further in the short-term.
Please click here to read the complete version of this article.
Members of the FFJ community can access reports I generate on high quality companies which add long-term shareholder value. In an effort to help you determine whether my offering is of any value to you I am pleased to offer 30 days' free access to all sections of my site. No commitments. No obligations. That's 30 days from the time you register at absolutely no cost to you!
I wish you much success on your journey to financial freedom.
Thanks for reading!
Note: I sincerely appreciate the time you took to read this article. Please send any feedback, corrections, or questions to [email protected].
Disclaimer: I have no knowledge of your individual circumstances and am not providing individualized advice or recommendations. I encourage you not to make any investment decision without conducting your own research and due diligence. You should also consult your financial advisor about your specific situation.
Disclosure: I am long AAPL, JNJ, and MSFT.
I wrote this article myself and it expresses my own opinions. I am not receiving compensation for it and have no business relationship with any company whose stock is mentioned in this article.